CHARLESTON, W.Va. — The Charleston Daily Mail fired longtime editorial writer Don Surber after his personal blog described Michael Brown as an "animal" that police in Ferguson, Mo., had to put down.
Daily Mail publisher Brad McElhinny announced Surber's dismissal Thursday on the newspaper's website, criticizing Surber's commentary as "unfortunate, inflammatory and, in our view, inexcusable."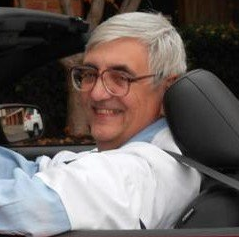 In a Saturday blog that immediately attracted criticism for its racist tonality, Surber wrote:
"This summer I had an epiphany as I watched packs of racists riot in Ferguson, Missouri, in support of a gigantic thug who was higher than a kite when he attacked Ferguson Police Department Officer Darren Wilson, who unfortunately had to put this animal down."
Within 24 hours, Surber appended the post: "I made a factual error. Michael Brown was not an animal but a man. Big. Brutal. High. His death was a justifiable homicide and not a putting down."
McElhinny contends the newspaper needed to disassociate itself from Surber even though the controversial commentary appeared on the columnist's personal website:
"It's his own blog, but still, he's known as a Daily Mail editorial columnist and many readers seemed to perceive the views stated to reflect on the Daily Mail's editorial policy. They don't."
Surber joined the Daily Mail in July 1984 and spent the past 26 years as a self-described "kick-ass columnist and conservative editorialist." His LinkedIn bio claims he accounted for 40 percent of the newspaper's online traffic.
He previously spent three years as a government reporter for the Parkersburg News.