CHARLES TOWN, W.Va. — The race for 16th District state Senate seat in the state's Eastern Panhandle has gotten a lot of attention.
For starters, it is a rematch between Democratic Del. Stephen Skinner and Republican Patricia Rucker. In 2014, Rucker ran against Skinner for his delegate seat in the 67th District, losing by fewer than 200 votes.
This time around the race between Rucker and Skinner has also drawn hundreds of thousands of dollars in spending from outside groups.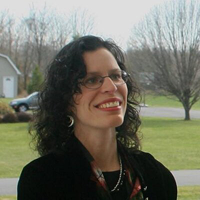 Campaign-finance reports filed with the Secretary of State's Office show about $220,000 spent by West Virginia Family Values, a labor/trial lawyer's backed political action committee, in support of Skinner, but how much money has come in for Rucker is unclear.
Reports filed this year with the Federal Election Commission show Republican-backed Grow WV Inc. has spent more than $497,000 this year in the 2016 election, but has not disclosed how much it has spent on state legislative races or other candidates for state offices.
The reports said there has been more than $300,000 spent in direct mailings and TV advertisements purchased last month, but no specifics were provided about which candidates were being targeted.
"It's bound to have an impact," Skinner said of outside dollars being spent on the race. "We're only going to find out on Election Day."
Rucker said she has been running a grassroots campaign.
"It's hard to assess (the impact)", Rucker said. "It's hard to say the effect of those negative ads."
And on top of all that the race has had a negative tone, with attacks on the candidates from one another and from the groups that support them.
Skinner was the target of a "robocall" from a group that endorses Rucker's candidacy.
The call Family Policy Council West Virginia last week features a female voice claiming to be a 12-year-old girl who says Skinner pushed the city council to let men into women's locker rooms because he only cares about gay activism.
"I was a little disappointed to see how she (Rucker) and the people supporting her have tried to bring in issues that aren't relevant," Skinner said. "But I'm not surprised."
Skinner claims to have left Rucker's personal life out of the race, but Rucker does not see it that way, saying there have been lies and misinformation spread about her that she has encountered on the campaign trail.
"Most of the people whose doors I knocked on do not believe the lies and the accusations. They're kind of fed up with it," she said. "That's most, there's always those that will (be influenced)."
Rucker said the "robocall" and similar attacks are not coming from her campaign.
The Senate's 16th District includes all of Jefferson County and parts of Berkeley County, including most of Martinsburg and slices north to Spring Mills and south to Inwood.
The seat is being vacated by long time State Senator Herb Snyder, who is running for Jefferson County clerk.