CHARLESTON, W.Va. — October 10 is the deadline for public comments on proposed changes reducing some licensing requirements for West Virginia teachers that are being considered, in part, to help fill positions in critical shortage areas.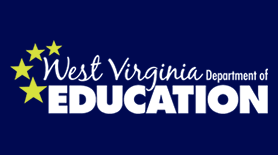 In general, state Board of Education officials have said the revisions to Policy 5202 would allow counties flexibility in "attracting and retaining highly effective educators" if fully implemented
Some of the policy revisions address the following:
– Additions and clarifications about eligibility requirements for individuals to hold Provisional Professional Teaching Certificates when converting from a West Virginia state of eligibility, an Alternative Teaching Certificate or completing a program at an out-of-state institution.
– Clarifications about requirements for individuals to receive permanent teaching certificates without Master's Degrees and the coursework required.
– Alterations to language regarding Career and Technical Teaching Certificates mandating that applicants must have been offered employment in an education setting requiring such certificates.
– Exemptions from the Pre-Professional Skills Test, a basic knowledge test also called PRAXIS, for people with five years of directly related work experience and a Master's degree in the content area for which West Virginia licensure is sought.
– Exemptions from the Pre-Professional Skills Test for people who have Bachelor's degrees with overall cumulative 3.5 or higher GPA from an accredited institution that includes six semester hours of college-level English and Math with a GPA of 3.0 in each course.
Dale Lee, president of the West Virginia Education Association, questioned that on Tuesday's MetroNews "Talkline."
"If I'm an education student in the higher ed, I have to pass the PRAXIS and the basic skills before they allow me to continue on with my education classes so, in our opinion, you can't treat non-education students differently than you do education students," Lee said.
With the revisions, Policy 5202 "assures appropriate certification of educators for licensure to work in the public schools of West Virginia in order to meet the needs of all students in the 21st Century," according to information from the state Department of Education.
But Lee argued the proposed changes would not address the true reasons behind West Virginia's teacher shortages.
"We can't attract people into the profession because we're not paying them well, we're not competitive with the contiguous states and our benefits continue to erode," he said.
"If we're not serious and looking at making salaries competitive and benefits competitive, then we're not going to really solve the problem."
Comments on Policy 5202, Minimum Requirements for the Licensure of Professional/Paraprofessional Personnel and Advanced Salary Classifications, can be submitted through the state Department of Education's website.
The deadline for comments is 4 p.m. on Tuesday, Oct. 10.
A vote on the changes from the state BOE could follow later this year.