CHARLESTON, W.Va. — Leadership in the House of Delegates is working on options to address the concerns of teachers over a proposed one percent pay increase and increased costs in health insurance.
House of Delegates Speaker Tim Armstead (R-Kanawha) said during an appearance on MetroNews "Talkline" Tuesday the concerns have not fallen on deaf ears at the capitol.
"We're spending a great deal of our time each day trying to look at, within the resources that we have, what is the best way that we can help our teachers and our public employees," Armstead said.
Gov. Jim Justice has proposed a one percent pay increase for five years for teachers and a one percent raise for two years for other state workers. Teachers have said that raise, about $400 a year, would be easily canceled out by premium and other cost increases from the Public Employees Insurance Agency.
Armstead said there may be ways to use the available revenue differently. He said it may be more advantageous to give workers an across-the-board increase along with one-time bonuses.
"That's one of the things that's being discussed," Armstead said. "We need to look at what the impact would be in terms of–would that still increase their PEIA contribution or can that be done in a way where that won't count towards that."
Teachers remain frustrated. Meetings were scheduled in a handful of counties Tuesday afternoon. In some cases, votes for a work stoppage were being discussed.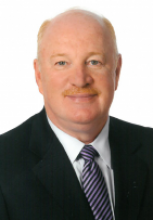 West Virginia Education Education Association President Dale Lee said Tuesday on "Talkline" teachers would be interested in a multi-year raise at a higher rate than the governor is proposing.
"A $2,000 raise this year. Another $2,000 next year and maybe a $1,500 or $2,000 the next year," Lee said. "You can spread it out where you have a goal in mind."
Gov. Jim Justice called on everyone involved to exercise prudence in the situation.
"If we can just get a year of goodness under our belt. We haven't had a year of goodness in a long, long time, but a year of goodness under our belt then I would see ourselves clear to do way more (than one percent)," Justice said on "Talkline."
Teachers in Logan, Mingo and Wyoming counties have already voted in favor of one-day walkouts and other counties may follow suit. Teachers staged an 11-day strike in 1990 over pay and other issues. Lee said rolling walkouts may be a better route than a multi-day work stoppage. He said things are different than they were in 1990.
"Because you will (with a multi-day strike) immediately face court injunctions. You will face the fines and disciplinary actions. There's nothing to say that there won't be some type of rolling walkouts," Lee said.
Armstead said the walkouts aren't needed.
"If they're doing that to try and send a message–we already have the message," Armstead said. "That's not a necessary thing to do. We already understand their concerns. We are listening to their concerns and we are working up here to try and address those concerns," he said.
The governor's pay raise bill was up for second reading (amendment stage) in the Senate Tuesday but was moved to Wednesday retaining its spot on Senate calendar. There are several proposed amendments to the bill.
Justice appeased the teachers somewhat with his urging Monday night for PEIA to eliminate the penalty associated with participation in the Go365 program.
Gov. Justice announced Tuesday that all state workers are covered under the one percent pay raise proposal no matter what revenue stream from which they are paid.
"There seems to be some confusion as to my pay raise proposal," Justice said in a statement released by his office. "Currently, 41 percent of state employees are paid through general fund accounts and the rest are paid by various special revenue or other accounts. Let me be clear, the 1 percent raise will apply to everyone on the state payroll and the funds will be put into the appropriate accounts to do just that."
"This is no different than any other across the board pay raise that has been proposed by other Governors' in the past. Again, the intent of the legislation to give this raise to all state employees, period."