CHARLESTON, W.Va. — Teachers in several West Virginia counties are planning a number of actions Friday in connection with concerns about pay and health insurance.
Teachers in at least three counties are expected to walkout–not report to school–Friday and instead head to the state capitol. Kanawha County teachers have announced they will be part of "walk-ins" at several schools before classes begin Friday. Those schools will be open. Parents are scheduled to rally on behalf of teachers in Cabell County Friday morning.
Neither West Virginia American Federation of Teachers President Christine Campbell nor West Virginia Education Association President Dale Lee would name the counties that will participate in the walkout during an appearance Thursday on MetroNews "Talkline" but both said walkouts had already been approved by teachers in separate votes in several counties. By the end of the day Thursday, Logan, Mingo and Wyoming counties had announced there would be no school Friday.
All schools in #Logan Co closed Fri 2/2/18 Closed due to an illegal, unauthorized employee walkout(work(stoppage).

— WV SnowDay (@WVSnowDay) February 1, 2018
Sources said they expect 600 to 1,200 teachers could be at the capitol.
"We know that we are preparing for folks to be here," Campbell said on "Talkline." "We will greet them and talk to them and make sure they know where their representatives are and where they are and see they have an opportunity to talk to them."
MORE: Senate votes down two amendments that would have increased teacher pay raise
Teachers have been holding county meetings across the state in recent days. They've been talking about Gov. Jim Justice's one percent pay raise plan for five years and changes made to the Public Employees Insurance Agency. Some groups are becoming informed and others are voting to authorize walkouts.
Campbell and Lee both said the decisions being made are local decisions.
All schools in #Wyoming Co closed Fri 2/2/18 due to an impending work stoppage

— WV SnowDay (@WVSnowDay) February 1, 2018
"We have to identify those counties that say they have the numbers to go (on a walkout)," Campbell said. "We have asked them to let us coordinate that, let us work through the legislative process to make sure they are informed."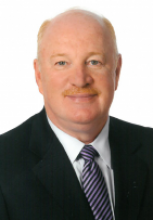 The appearance by the teachers at the capitol will come the same day as members of the state Senate are scheduled to take a final vote on the governor's pay raise bill before sending it to the House of Delegates for consideration. The Senate rejected attempts to change the bill Thursday. The leading Democrat in the Senate urged fellow senators to do more.
"I think there's a bad storm arising and we better come to some decision about pay raises," Senate Minority Leader Roman Prezioso (D-Marion) said.
Campbell and Lee met with Senate leaders and a representative of House leadership Thursday morning to discuss several issues including PEIA. PEIA Executive Director Ted Cheatham was also at the meeting. He's expected to take a look at the numbers and bring back some options for dealing with things like the total family income issue.