CHARLESTON, W.Va. — State leaders are planning to reverse course on proposed changes to the Public Employees Insurance Agency plan for the coming year.
There is also continued debate over going beyond the 1-percent pay increase for teachers recommended by the governor for next year. The governor and Senate leadership say the 1 percent remains the cautious approach. The House of Delegates seems more willing to consider a bit more.
The latest PEIA proposal would include backing off on collapsing plans from 10 tiers to 5, as well as consideration of total family income to determine premiums.
Those changes were intended as cost savings for PEIA for the coming year, but they have sparked controversy among teachers and other public employees. Teachers rallied by the hundreds at the Capitol last Friday and have been demonstrating in counties around the state.
The House of Delegates today passed a resolution requesting the PEIA Finance Board maintain its current financial plan, rather than moving to the controversial changes.
Gov. Jim Justice, speaking today on MetroNews' "Talkline," said holding PEIA at the most recent plan is estimated to cost an additional $29 million.
He said about $7 million of that cost is already in hand. So, he said, the state will need to find an additional $22 million somewhere.
Justice said that money could come from additional dollars he had originally proposed for the Department of Commerce and the Division of Tourism. Or it could come from some other, yet unidentified aspect of the state's General Fund.
.@WVGovernor joins @HoppyKercheval to talk about his proposed rollback to PEIA changes. WATCH: https://t.co/wkudfIAoe1 pic.twitter.com/wvnL29U8jy

— MetroNews (@WVMetroNews) February 7, 2018
"The first thing we've got to do is stay where we're at and then we've got to have some time. Through time we can look at this thing and say we've got some additional money and lessen the blow to people," Justice said today on "Talkline."
"If the good numbers continue to come in — and if they do, looking at a long-term fix for PEIA going forward."
Justice traveled Tuesday to two town halls with teachers, one in Logan County and another in his home county of Greenbrier.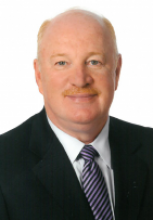 Teachers union representatives today said they're pleased by the proposed rollback of the health insurance plan — but they also said they would like to see commitment to a long-term plan.
"It's still a one-year fix. Until we solve it for a long range, we're going to be back in the same square next year," said Dale Lee, president of the West Virginia Education Association.
"This is the right direction."
WVEA President Dale Lee joins @HoppyKercheval to comment on @WVGovernor's proposed rollback to PEIA changes. WATCH: https://t.co/wkudfIAoe1 pic.twitter.com/1lIDCxIcuD

— MetroNews (@WVMetroNews) February 7, 2018
On the pay raise issue, the teachers union leaders said one percent is unlikely to satisfy educators.
""I have said from day one that a 1-percent doesn't move us anywhere. It's not going to attract people in the profession; it's not going to keep people in the profession," Lee said. "The House is working on finding more money."
The state Senate on Friday — as rallying teachers observed from the gallery — passed a bill increasing teacher pay by one percent over each of the next five years.
Christine Campbell, president of the American Federation of Teachers-West Virginia, said there is apparent willingness in the House to support both the PEIA turnaround and a greater pay raise amount.
"We have been in discussions with the House, and I think there is will on both sides of the aisle," Campbell said during an appearance on MetroNews' "Talkline."
She underscored that it's been several years since teachers received a raise. Justice last year proposed a two percent raise, but it didn't pass the Legislature.
"There was not a vote one way or the other on that two percent last year," Campbell said. "I think it's important to look at the long-term plan."
AFT-WV President Christine Campbell joins @HoppyKercheval to talk about teacher pay & PEIA. WATCH: https://t.co/wkudfIAoe1 pic.twitter.com/hUnEHtKOTj

— MetroNews (@WVMetroNews) February 7, 2018
House Finance Chairman Eric Nelson, R-Kanawha, expressed caution about the raise amount.
"Two percent has been a number thrown out. Others have put out 3 and above. I'd put a cautionary flag out," Nelson said on "Talkline."
"It's a work in progress, and we don't want to rush into something that we'll regret later."
Nelson said he would like to find solutions that would alleviate the concerns that were expressed when hundreds of teachers rallied at the Capitol last Friday.
"I want to come to a solution that avoids any of the negatives we heard here last Friday and beyond," Nelson said.
House Minority Leader Tim Miley, D-Harrison, said the governor and Republicans have been acting only after teachers expressed extreme dissatisfaction with the PEIA structure along with the pay raise proposal.
"They weren't going to make any changes until the outcry from the public employees," Miley said today.
The current proposals, he suggested, merely patch the insurance problem by rolling back the plan. Miley contended nothing about the proposal shores up the health insurance plan long-term.
"They're just responding until after the election," Miley said.
Miley said talk of a 2 percent raise for the coming year followed by one percent raises the years after that still doesn't seem adequate.
"I don't find that sufficient," he said. "We are not doing anything to keep the teachers we have and attract new ones."
Senate President Mitch Carmichael said he favors the rollback of the PEIA plan. "This Senate has been absolutely focused on working through this PEIA issue," he said.
The Senate majority favors and passed the one percent pay raise, he said, believing it's what can be done as the state starts on an economic recovery path.
"Our belief was the 1 percent was a starting point," said Carmichael, R-Jackson.
"We will responsibly manage this budget. There will always be people who come in this Capitol and say 'We want more." Politicians often react to that."
He added, "We will not relent on managing this budget properly."
.@SenCarmichaelWV joins @HoppyKercheval at the Capitol to talk about potential changes to PEIA & teacher pay. WATCH: https://t.co/wkudfIAoe1 pic.twitter.com/0aJw2FuWIh

— MetroNews (@WVMetroNews) February 7, 2018