CHARLESTON, W.Va. — There were apparently no major breakthroughs in a Tuesday morning meeting at the state capitol between leading lawmakers, representatives of the governor's office and the leaders of the two teacher groups.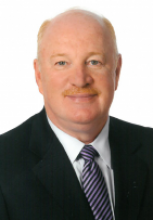 The stalemate on several issues is moving teachers closer to some kind of statewide action, West Virginia Education Association Dale Lee said.
"Unless things change we're headed toward a work action," Lee said Tuesday during an appearance on MetroNews "Talkline." "We have to discuss all of our possibilities and all of the avenues we would take and make the decision to go from there."
West Virginia American Federation of Teachers President Christine Campbell said more people are attending the closed door meetings with leading lawmakers but there's been no significant movement on the issues.
"We don't see a path in a different direction for this 2-1-1-1 (the House of Delegates pay raise bill). We have to assess where we are and our current assessment is not looking good," Campbell said on "Talkline."
Senate Majority Ryan Ferns (R-Ohio) was part of the meeting Tuesday. When asked during a "Talkline" appearance if he thought a strike was imminent. Ferns said there is a "real threat."
"I think it would be a major mistake," Ferns said. "I just don't think a strike is going to force a resolution."
The Senate has passed Gov. Jim Justice's pay raise bill of one-percent a year raise for five years.
Campbell said many want to keep talking about the pay raise and PEIA issues but there's not been much said about other concerns like attacks on seniority and the paycheck protection bill.
"Two of the issues have to do with money and two of the issues don't. We haven't seen any commitment on the issues that don't have to do with money either," she said.
Lee said the teacher groups aren't concerned about the legality of the work stoppage.
"Let's say you fire 15,000 people, how are going to replace them? The reality is that's really not an issue for us. That's really not an issue in making the decision we are going to make," Lee said.
He added the statewide action would come at the most strategic time and parents would be given notice.
"I think regardless of what we do we'll let the parents know ahead of time. Our first priority is the kids," Lee said.
Both Lee and Campbell both said if county school superintendents call off school ahead of time then teachers would still be paid when days are made up. If schools are open and then closed teachers might lose pay.
Campbell said she considers herself a fairly optimistic person but after Tuesday's meeting it was difficult to find a lot of positives.
"I don't feel that good about what's happening right now," she said.
Ferns said the legislature's primary duty is to be good stewards of the taxpayers' money.
"A teachers strike isn't to change that," Ferns said.