CHARLESTON, W.Va. — Teachers started pouring into the Capitol today, with downpours outside, to rally for higher wages, for stable funding of the Public Employees Insurance Agency and against some education-related bills that they regard as disrespectful.
Here's how the day went:
7:12 p.m. 
As the Senate adjourns and teachers file out of the galleries, a loud chant rises up from those gathered in the Rotunda.
"55 united!"
"55 united!"
Well, this isn't quiet pic.twitter.com/zg8HxqE5x9

— Brad McElhinny (@BradMcElhinny) February 17, 2018
6:50 p.m.
Senate President Mitch Carmichael, in a somewhat rare move, comes down from the podium for a floor speech.
He says the state is turning the corner economically but that the recovery remains fragile. He says state leaders have committed to shoring up PEIA right now and working toward long-term stability. And he says state leaders have committed to long-term raises that are within what the state can afford now.
Mitch Carmichael speaks https://t.co/ZXmBscUl7R

— Brad McElhinny (@BradMcElhinny) February 16, 2018
6 p.m.
Carmichael bangs his gavel to get started precisely on time. Not all senators are in their seats. They might not be accustomed to this kind of punctuality.
The gavel bang draws a boo from a crowd of teachers in the gallery.
There's a couple of minutes of silence. And then the Senate gets started considering bills and policy.
"Guess what. We're back." (clap, clap, clap-clap-clap) pic.twitter.com/LAiYhuwmdI

— Brad McElhinny (@BradMcElhinny) February 16, 2018
1:22 p.m.
The House suspended rules for three readings of a bill that would move $29 million from the Revenue Shortfall Reserve Funds — often called Rainy Day — to shore up the Public Employees Insurance Agency for the coming year.
House Finance Chairman Eric Nelson, R-Kanawha, said this is a necessary first step. But he said more needs to be done to make sure public employees' health insurance plans remain stable.
"This is a one-time fix and we are committed to a long-term fix," Nelson said.
House Finance Chairman Eric Nelson describes moving money from Rainy Day to PEIA pic.twitter.com/BbAtoX1T5F

— Brad McElhinny (@BradMcElhinny) February 16, 2018
Delegate Brent Boggs, D-Braxton, rose to support the move but also cautioned the need to pay attention to health insurance for public employees long-term.
"I think there are better places and better ways we could have taken the money than out of the Rainy Day Fund. But I appreciate the willingness to do so because of the situation."
The reserve fund still has $714 million, Nelson said.
12:16 p.m.
After a heated floor debate over process on a bill that actually had nothing to do with teacher pay or health benefits — "Relating to requirements for making consumer loans." — the Senate suddenly moved and voted to recess until 6 p.m.
That's when it really got crazy.
Teachers and service personnel in the gallery started to shout. Senators got up in each other's faces. And, as the doors to the Senate opened, the crowd outside began to chant.
"We will strike."
"Do your jobs."
"We will vote you out."
Well, this was the scene after sudden Senate recess pic.twitter.com/gugmyS1uXa

— Brad McElhinny (@BradMcElhinny) February 16, 2018
Scene outside Senate pic.twitter.com/aaN3RrYNyw

— Brad McElhinny (@BradMcElhinny) February 16, 2018
Democrats have come out with them. Ojeda, Woelfel, Beach, Unger, Romano pic.twitter.com/p8HoTejo4J

— Brad McElhinny (@BradMcElhinny) February 16, 2018
Teachers now https://t.co/mzimpYM4an

— Brad McElhinny (@BradMcElhinny) February 16, 2018
The fight over the consumer loans bill had to do with the way it moved through committee. Senate Minority Leader Roman Prezioso rose to complain that the bill seemed to have been killed in committee and then was resurrected somehow.
His complaint was that Democrats had been left out of the process.
Senator Mark Maynard, R-Wayne and chairman of the Natural Resources Committee that had considered the bill, rose to object to Prezioso's characterization.
Things got more heated and Senator Charles Trump, R-Morgan, rose to move the Senate recess until 6 p.m.
11:36 a.m.
Prezioso made a motion to discharge a pay raise bill from the Senate Rules Committee, where it has been awaiting action.
"It's sitting there now for three days with no action. I've been here a long time. We've got to work on this bill," Prezioso said on the Senate floor.
"Let's make a decision. Either reject the House amendments and send it back or appoint conferees."
The motion was rejected, 12-21.
— Brad McElhinny (@BradMcElhinny) February 16, 2018
Roll Call: Discharge from Rules Committee SB 267, Increasing salaries of certain state employees — Rejected, 12-21-1 — https://t.co/IQrUgSoGJc (Senator Maroney, R-Marshall, Absent)

— WV Senate Clerk (@WVSenClerk) February 16, 2018
11:12 a.m.
Teachers filled the galleries in both the House and Senate for floor sessions. All were wearing red shirts.
The Senate is in possession of a pay raise bill.
Originally, the Senate passed a bill with 1 percent average raises over the next five years. That structure is favored by Gov. Jim Justice, who says it is fiscally responsible.
The House upped the first year to 2 percent, eliminating the fifth year of the structure.
The bill as the House passed it came to the Senate, where it was assigned this week to Rules Committee, which consists of Senate leaders. It's basically a way to backpocket the bill and think over the next move.
10:19 a.m. Teachers started filing into the galleries for the 11 a.m. floor sessions, and many more remained around the Rotunda, holding signs and chanting. Still more were lined up outside, waiting to get through security.
Christine Campbell of AFT https://t.co/uJW29LcGe1

— Brad McElhinny (@BradMcElhinny) February 16, 2018
Teachers getting louder https://t.co/1EIDWkTfvT

— Brad McElhinny (@BradMcElhinny) February 16, 2018
10:10 a.m. Outside the Capitol a rally rolled on in the rain. "Fix PEIA!" teachers and service personnel chanted as they waited to gain entrance.
"Fix PEIA!" pic.twitter.com/cS53IfSlQh

— Carrie Hodousek (@CarrieHodousek) February 16, 2018
9:07 a.m.
MetroNews' Carrie Hodousek was outside the Capitol, where the school service employees union was handing out "mug shots."
.@WVSSPA is handing out "mug shots" of state lawmakers to make sure teachers know who they are. "Call them out" pic.twitter.com/W4ksXArExS

— Carrie Hodousek (@CarrieHodousek) February 16, 2018
8:39 a.m.
Hundreds — more likely thousands — of teachers were expected at the Capitol from counties that voted to walk out as well as other counties that had school canceled today because of bad weather.
Teachers coming to the Capitol <ahref="https://t.co/tvOOGucI23″>https://t.co/tvOOGucI23

— Brad McElhinny (@BradMcElhinny) February 16, 2018
Last Sunday, members of the West Virginia Education Association and the American Federation of Teachers-West Virginia voted to authorize a work action.
For the first time in its 52-year history, the West Virginia School Service Personnel Association voted Wednesday to authorize action.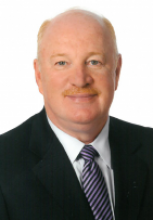 "We always tell them when they come down to show respect. It is the hallowed halls of the Capitol, but you also have to make sure you get your point across," said Dale Lee, president of the WVEA.
"You can do that being forceful but respectful. By the same token, they deserve the same respect back. When they're speaking to the elected officials, it's not the time for the elected officials to belittle them or berate them or anything else. It's a two-way street."
Capitol Police and officials on both sides of the Legislature were preparing for big crowds. When teachers rallied at the Capitol two Fridays ago, there were long lines of people coming through the designated security entrances.
Lawrence Messina, spokesman for the Department of Military Affairs and Public Safety, suggested people who want to attend Friday's rally at the Capitol should arrive early or be patient.
"Build in time for getting through the access points given the numbers we are expecting," Messina said. "The earlier they can get here the earlier they can get through the line and be processed."
He suggested those attending also should be selective about what they bring with them.
"The less folks have on them, the more folks are aware of what's on their persons, the less likely there's going to be a hangup," Messina said.
He specified that those who choose to display signs should not bring sticks.
Senate Clerk Lee Cassis said teachers and other members of the public are welcome at the Capitol. But he said they should abide by Senate rules of decorum.
"We certainly welcome all of our guests — in this instance the teachers and the educators," Cassis said. "We want them to come and make their voices heard and participate in the legislative process."
Those who watch from the galleries should avoid audible outbursts either in support or against issues. There also should not be flash photography or video, Cassis said.
"We just ask that they come in, they listen to the discussion, listen to the debate, be respectful of our rules and when they leave here they're welcome to make their voices heard," he said.
Steve Harrison, clerk of the House of Delegates, echoed those comments.
"We welcome teachers or anybody to come and observe the legislative session," Harrison said. "We often have large crowds here."
He said the galleries are always open, but they sometimes fill up. Those who want to be sure to have a seat should arrive early, he said. Members of the public also may attend committee meetings.
"With the rules of decorum in the House some of the things they need to observe — in general, unless it's clapping for introductions — there is not supposed to be an audible display of either approval or disapproval regarding speeches or a particular vote."