CHARLESTON, W.Va. — Union leaders advised West Virginia educators to return to their schools, saying there's evidence that state leaders are making good on promises on higher wages and solutions for health care costs.
Even so, school systems all over West Virginia were announcing closures for Thursday, which would make a solid week now for a statewide walkout of teachers and school service personnel.
HOPPY KERCHEVAL: Teacher/service worker strike is the latest in organic organizing
The closures were a sign that individual educators and local unions were making the decision to remain out of classrooms, despite the advice of their statewide leadership.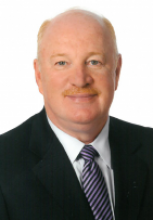 "We believe the best course of action at this time is to return to school tomorrow, though we realize that not everyone will," West Virginia Education Association President Dale Lee said Wednesday evening.
His comments came after a long day of educator angst and official action.
Gov. Jim Justice signed an executive order establishing a task force on the Public Employees Insurance Agency — outlining who would serve plus deadlines.
A bill providing for average 5 percent raises for school employees next year was passing through the House of Delegates on Wednesday evening.
"We have consistently said that we want to give our teachers and state employees the best pay and benefits our resources will allow, and our actions today demonstrate that," stated House Speaker Tim Armstead, R-Kanawha.
MORE: House passes amended teacher pay raise proposal
That left the state Senate to take action on the bill, and that aspect cast doubts. Union leaders and rank and file said they will be watching what the Senate does.
Leaders of the American Federation of Teachers-West Virginia, the West Virginia Education Association and the West Virginia School Service Personnel Association spoke at a news conference Wednesday evening after a day dominated by shuttle diplomacy and teachers who chanted "We'll be back!"
Update on #WVteachers walkout https://t.co/gWOChy5o6v

— Brad McElhinny (@BradMcElhinny) February 28, 2018
Many counties were calling off school on Thursday, even before the news conference. State schools superintendent Steve Paine earlier Thursday afternoon issued a statement saying he expected schools would be open.
"We know that many counties have already closed and we will support them in that closure tomorrow," Lee said.
"What we would hope is that they would have informational picketing in their communities, thank their community for their support, thank them for the things they have done while we've had this work action and that hopefully they would return on Friday."
Thousands of teachers gathered again at the state Capitol on Wednesday, even though it had been cast as a cooling off day after Gov. Jim Justice announced a proposed agreement the prior evening.
Justice said he would adjust revenue estimates upward to provide for raises and establish the task force on health insurance costs.
But the teachers who returned to the Capitol said they did not trust Justice's word and said there was not solid evidence of progress without buy-in from the House and Senate.
If you're wondering why #WVteachers still aren't acting happy about the deal that was struck yesterday, Christine Harrison of Winfield Elementary has a calm, clear explanation: https://t.co/TsI99LK5G6

— Brad McElhinny (@BradMcElhinny) February 28, 2018
By Wednesday evening, the union leaders said that evidence of movement on teacher issues had become clearer.
"We waited so long today because we had to have evidence in hand," Lee said about 5:30 p.m. "We had to have a bill that was introduced, and it passed House Finance. We believe it will pass the House floor a little later tonight.
"We knew the PEIA task force was one of our top priority issues. It's not something that can be fixed overnight. That's why we had to have seats at the table. We had to have guaranteed representation, not only for our members but for our retirees because it affects them so dramatically."
On the issue of whether the Senate now passes the pay raise bill as it is, the union leaders said they believe enough support may exist in that chamber.
"We had a meeting with him just before we came down to this press conference. We expressed where we were. We told him what we believe needed to happen. His response to us was that they were going to do their due diligence looking over the bill and looking over the revenue estimates," Lee said.
"But at the end of the day we believe that we will be able to have enough support in the Senate in both the Democrats and Republicans to pass the bill."
Teachers who were in the meeting had differing reactions.
Chloe Adkins, a teacher from Wayne County, said she will return to the Capitol on Thursday.
"I don't understand how they can recommend that we go back to school tomorrow when it hasn't passed through the Senate yet," Adkins said.
"I'm not ready to go back to school until it's passed through both the House and the Senate because we have seen that we can't trust that everything is going to go through."
Angie Steffey, a high school English teacher in Wyoming County, expressed faith that teacher issues are on the right path.
She planned to remain focused on the Senate, though.
"I'm satisfied with what we heard in that room just now, in the press conference," Steffey said. "But I won't make any decisions until that Senate vote goes through. And then, if it doesn't pass, I don't know."
Steffey expected to be in her own community on Thursday, thanking local supporters.
"Then we'll be waiting on what the Senate does," she said. "Everything is going to hinge on what that Senate does."
"We're not going back! We're not going back!" pic.twitter.com/5B6raYch61

— Brad McElhinny (@BradMcElhinny) February 28, 2018