CHARLESTON, W.Va. — West Virginia residents will vote in November on the "No Constitutional right to abortion Amendment" following approval of a resolution in the House of Delegates Monday.
SJR 12 passed 73-26 following a long floor debate. It does not need the governor's signature.
The proposed amendment is made up of one sentence.
"Nothing in this Constitution secures or protects a right to abortion or requires the funding of abortion."
West Virginia is one of 17 states where taxpayers pay for abortions for poor women. The policy dates back to 1993 in Women's Health Center of WV, et al. v. Panepinto, et al. before the state Supreme Court.
"What this resolution will do will make it silent on the issue until a future legislature comes in and prohibits the funding of abortion or passes legislation restricting abortion in any way," Delegate Kayla Kessinger, R-Fayette, said Monday on MetroNews "Talkline" before the House vote.
In a news release, West Virginians for Life President Wanda Franz said under Amendment 1, a woman's right to abortion will not be affected in any way
"If this amendment is ratified by the voters in November, women will still have access to abortion under the Federal Constitution. The Supreme Court in 1973 ruled that the Federal Constitution contains the right to abortion. States cannot over-ride that ruling with their own Constitutional Amendments," Franz said.
The American Civil Liberties Union of West Virginia said Monday's passage signified the start of an eight month and one day campaign to defeat the amendment.
"This is the most extreme attack on women's reproductive rights in West Virginia history and shameless political opportunists believe it will give them a personal electoral advantage this November when the public gets to vote on this radical amendment," the statement said.
As often is the case during an abortion debate in the House, the comments by delegates were emotional.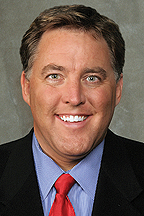 House Minority Leader Tim Miley said the language being proposed is not neutral.
"It is clearly taking a right away that is presumed to exist based on current law in the state of West Virginia," Miley said.
Delegate Larry Rowe, D-Kanawha, said the move will put a lot of poor women and young girls in a difficult position who have gotten pregnant by rape or incest.
"I believe that a 12-year-old girl who has been raped by her father or raped by a neighbor or by her stepfather or her mom's boyfriends or neighbors or family friends or anyone else has a constitutional right to a medical procedure that's clean and safe to eliminate the problem that she has," Rowe said.
House Judiciary Committee Chairman John Shott, R-Mercer, said there had been 35,000 state-funded abortions since the Panepinto decision with many probably allowed for emotional reasons.
"It's a mistake. That's going to cause an emotional problem. That person is going to feel bad about making that mistake so let's terminate the life of the child. I don't know about you but I've never felt making a mistake deserved the death penalty," Shott said.
Delegate Mike Caputo predicted the result of the constitutional change would be only those with money will be able to afford a safe abortion.
"It boils down to–can you afford it? Do we really want to put poor people in that position?" Caputo asked.
But Shott said ultimately it will be state voters who make the final decision.
"Let them decide what kind of rights our Constitution provides and then us as the policymakers apply that circumstance to our law," he said.
Over the past few months, conservative legislators have been scrutinizing Medicaid funding of abortions in West Virginia. The number of state-funded medical necessary abortions has more than tripled in the past five years. A bill (HB 4012) that would have prohibited the Medicaid funding of abortions in West Virginia did not win approval this year but if the Constitution is changed it's likely to return in next year's session.
"If Panepinto is reversed, the law on which it was based would be reinstated. The 1993 law allowed for taxpayer funding of abortion to save the life of the mother, in cases of rape and incest, for fetal anomaly and medical emergency," Franz said.