CHARLESTON, W.Va. — A week ago today, Gov. Jim Justice announced a proposed settlement to West Virginia teachers walkout that barely lasted the evening.
Today, Justice received cheers as he signed the bill that will lead to an average 5 percent pay increase for educators.
The agreement worked out with legislators also applies an average 5 percent pay increase to other state employees.
Schools were expected to open again on Wednesday, bringing to an end a statewide strike that caused classes to be empty for nine days straight.
"We have to move away from the idea that education is a necessary evil that just has to be funded," Justice said prior to a bill signing ceremony this afternoon.
"What we really should be doing is looking at our children and our teachers as an investment that we're trying to make great. That's what we're doing in West Virginia, and the world has seen it."
It has been a dramatic and stressful time in West Virginia since the unions that represent teachers and service personnel announced at an enormous Feb. 17 rally on the Capitol steps that they would walk out of schools.
Thousands of educators surged into the state Capitol, carrying sings, chanting and often singing.
They had demanded a raise of at least 5 percent, having gone without pay increases for several years.
They also wanted concrete efforts toward trying to control spiraling out-of-pocket health insurance costs. Justice established a task force for the Public Employees Insurance Agency and froze the plan at the current fiscal year's structure.
And lawmakers agreed to sit on bills on issues such as eliminating seniority as the main factor to decide who is affected by school system cutbacks, school vouchers and the automatic deduction of union dues from paychecks.
In sum, the educators wound up getting all they wanted out of the effort.
HOPPY KERCHEVAL: Reflections on the strike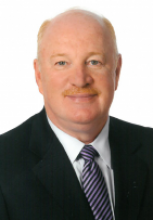 "Relieved, relieved," said Dale Lee, president of the West Virginia Education Association, late Tuesday afternoon.
"The teachers and service professionals across the state have put their lives on the line and put them on hold to make sure democracy was upheld and that their voices were heard."
The actual legislative process was the sausage that's so often described. And teachers saw it firsthand.
Justice, in his State of the State address, first talked about a 1 percent increase.
Meanwhile, there was simmering anger over newly-announced health insurance policies for public employees.
Over the course of a few weeks, the pay raise was bumped to 2 percent for next year and the current insurance plan was frozen.
But the crowds at the Capitol continued to build and the process bumped along.
There were missteps.
Early on, Justice made a set of public appearances intended to avert the strike. He struck a nerve when he made a "dumb bunnies" comment about teachers who listen to politicians just wanting to fan flames.
Justice, who doesn't live in Charleston, also took heat for his frequent absences.
Also before the strike officially began, a version of the pay raise bill was assigned to the Senate's Rules Committee, essentially parked and awaiting action. It was there for three days with no action as Democrats kept making motions to discharge it.
When Rules Committee finally was scheduled, there was a long delay before the bill was finally voted out.
Senate President Mitch Carmichael, who long stuck to the position that 2 percent was the most the state could afford, sometimes stepped out to the chanting crowds, usually without success.
By Feb. 26, Governor Justice embarked on another series of town hall meetings to listen to teachers. He got an earful.
"Sometimes you beat on me pretty bad," he recalled, speaking to a crowd of teachers at today's bill signing.
Justice came back, gave it a lot of thought and announced he would increase the state revenue estimate by $58 million to pay for a 5 percent increase.
That was meant to be a resolution but it wasn't.
Justice, who also serves as a high school basketball coach, had to leave the press conference for a regional final for his Greenbrier East team.
Senate President Mitch Carmichael immediately expressed doubts about how the $58 million had come to be and whether the state could bank on it.
And rank-and-file union members locked on both to Justice's harried actions and to Carmichael's doubts, continuing the walkout against the guidance of their own union leaders.
So teachers kept rolling into the Capitol, even as the House of Delegates passed a bill reflecting the average 5 percent pay raise, 98-1.
The Senate majority continued to express doubt, saying they had to carefully check Justice's numbers.
Finally, on Saturday, Republicans in the Senate concluded that not only did they not trust the governor's new revenue figures but they also wanted to equalize the pay raise to all state employees.
They said what was affordable was 4 percent.
That passed out of Senate Finance and seemed to pass out of the floor too.
Except it didn't.
The Senate accidentally passed the same language as the House's 5 percent because of what GOP leaders called a clerical error.
That meant the Senate had to recall the bill and step back through the earlier process. Senator John Unger, a Democrat from Berkeley County, prominently complained that the majority was making a mess of parliamentary procedure.
"This has been chaotic and somewhat incompetent," Unger said.
Ongoing disagreement between the House and Senate set up a conference committee meant to settle matters.
But even it had hiccups.
Conference committee didn't meet at all on Sunday. When it met on Monday, evening, Senate Majority Leader Ryan Ferns suggested a deal may be in the works.
By Tuesday morning, word was spreading. It turned out to be a blend of goals.
The 5 percent for educators held, signifying the amount teachers said would allow classrooms to reopen.
Other state employees also are in line for an average 5 percent, accomplishing the Senate goal of being equal.
Justice's $58 million additional revenue estimate goes on the backburner, allowing the Senate to avoid banking on it.
Instead, there will be some reduced spending to pay for the raises and balance the state budget.
A $46 million spending increase Justice had advocated for the Division of Commerce and the Department of Tourism is on hold.
Another $18 million the state had planned to perform deferred maintenance on public properties will remain deferred.
A community and technical college bill that would have subsidized tuition for some students will go on the shelf. That bill, championed by Carmichael, amounted to $7 million.
There will be a $14 million transfer of Lottery revenue.
A $12 million annual transfer from the General Fund to the Road Fund will go un-transferred.
And $13.5 million that would have gone toward paying down what remains of West Virginia's workers compensation fund debt will be held back.
There was also talk of dedicating money that would otherwise have gone toward Medicaid funding. That drew some alarm but remained unclear both in amount and intent on Tuesday.
Those who piece together the state budget do shift around Medicaid money on a fairly routine basis. Justice, for his part, said not to worry.
"We will not let our people on Medicaid suffer in any way," he said.
It was a long road from walkout to the celebration over the bill's signing.
The Republicans in the Senate on Tuesday emphasized that's the way the process works.
Often it isn't pretty, they said.
"While it took longer than everyone would have liked, I feel good about this product because it is, without question, a guarantee," said Ferns, the Senate's majority leader.
Similar comments came from across the aisle, from Minority Leader Roman Prezioso, himself a lifetime educator.
"Mr. President, I'm sorry we took nine days to do this," Prezioso said in floor remarks on Tuesday.
But, he said,  "I couldn't be more proud to be a part of this process, and we're looking forward to schools being open."
Prezioso also directed credit to the teachers who had stood, chanted, cheered and sung in the Capitol halls.
"Let's give credit where credit is due. Let's give credit to the people who exercised their process of government. They stood in the rain, they stood outside, and they made their voices heard," Prezioso said. "Those are the people in the galleries"
#WVteachers celebrate: "Country Roads" at the Capitol pic.twitter.com/9VsCHYfSGo

— Brad McElhinny (@BradMcElhinny) March 6, 2018