BECKLEY, W.Va. — The Public Employees Insurance Agency Finance Board held its second public hearing on its proposed coverage plans Thursday at the Beckley-Raleigh County Convention Center.
West Virginia Education Association President Dale Lee addressed the board, urging members to adopt the so-called 80/20 health coverage plan recommended by the PEIA Task Force, in which the state would pay 80 percent of health care costs from all in-network service providers, regardless of a facility's location.
The proposal from Gov. Jim Justice's office would make such coverage accessible to only out-of-state providers that border West Virginia; Lee said this would put too many state residents at a geographical disadvantage.
"That would take care of the Winchester-Eastern Panhandle situation, it would take care of the Steubenville-Northern Panhandle situation, but not so much here in southern West Virginia," he said.
Lee expressed cautious optimism the PEIA Task Force, whose work has been extended by the governor, will be able to make meaningful recommendations to address year-to-year increases in medical costs for state employees and retirees.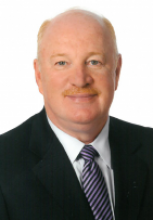 Members of the PEIA Task Force include lawmakers, health care industry representatives, public teachers' unions, and school system officials.
Lee added the circumstances surrounding the task force, however, have given him reason to be wary.
"We all said that we are willing to continue serving on the task force, if we're actually doing the work, not if you're going to call a meeting and then cancel it," he said.
PEIA currently pays 70 percent of out-of-state treatment costs, as opposed to the 80 percent it pays for in-state procedures. During a series of public meetings held earlier this year, border county PEIA members raised concerns about the out-of-state payment discrepancy.
During Thursday's session, public comments from attendees unanimously were in favor of adopting the 80/20 proposal. PEIA Executive Director Ted Cheatham said he wasn't surprised.
"It's one of the rare times in my career that you see a health plan increasing benefits," he said. "We're going to spend an additional $22.5 million giving back to these employees to shore up those benefits and make the benefits richer."
Several health care providers on the task force, including the president of the West Virginia Hospital Association, oppose the 80/20 proposal. Their argument is the concern about taking away financial incentives for state employees to remain in-state for medical care.
Justice pledged earlier this year to add $100 million to PEIA for long-term stabilization.