CHARLESTON, W.Va. — One big education bill hit the West Virginia Senate, eliciting excitement and wariness.
The "omnibus education bill" has been discussed almost as a mythical creature in Capitol hallways ever since the regular legislative session began.
"This is a really big bill," said Senate Education Chairwoman Patricia Rucker, whose committee got a first glimpse of the 139-page bill Thursday afternoon. "We just wanted to present an overview."
The bill combines the promised pay raises for teachers and other public employees along with provisions for charter schools.
The bill would also let teachers bank personal days for retirement credit. It would give counties greater latitude in paying some teachers more for in-demand expertise. It would require teachers to sign off annually on union dues. It would allow for Educational Savings Accounts.
It does a lot.
So much that senators were trying to wrap their minds around it.
"I've got real concerns," said Senator Paul Hardesty, D-Logan, former president of that county's school board. "There will be a time and place to express those."
The explanation got off to a rough start.
The Senate Education Committee spent an hour with the committee's counsel hitting the high points. He shuffled page by page through the bill, briefly explaining intent.
During one section, Senator Robert Plymale asked for more help.
"That was as clear as mud the way he explained it," said Plymale, D-Wayne. "Could he possibly explain it again?"
Plymale later asked if there's an estimate of what enacting the bill would cost.There isn't yet.
Senator Stephen Baldwin, D-Greenbrier, said he'd received three different copies of the bill and wondered which one should be used to prepare for more discussion.
"Is it your intention to have a single version of the bill?" Baldwin asked.
Another Senator, Bob Beach, a Democrat from Monongalia County, asked how the public could look at the bill.
Because it was originating with the Education Committee it had not yet been assigned a bill number or posted online.
The bill was later made available.
A draft copy of the Originating Bill from the Senate Education Committee relating to comprehensive education reform is available online. View and download the draft bill here: https://t.co/ijPa5YZjUD.

— WV Senate Clerk (@WVSenClerk) January 24, 2019
Senator Mike Romano, D-Harrison, wondered how quickly there would be a vote on the big bill.
"Given the breadth of this bill, do you intend to cut off the debate at some point? Do you have a date in mind you want to vote on this bill?" he asked.
Rucker responded, "I really truly want to get it vetted, and I want it to be something everyone works together to do."
"Let me put it another way," Romano said. "Do you anticipate voting this week or next week?"
Rucker, R-Jefferson, sighed. "I can't really say. We'll just have to see how it goes."
Senate President Mitch Carmichael started the day talking big about the big bill.
"It is a moral imperative for us to re-energize this public education system in our state," Carmichael, R-Jackson, said before the day really got going. "We've become complacent here. We have."
Dealing with a spectrum of education issues in one bill means taking a comprehensive approach, Carmichael said.
"Why piecemeal a solution? Why throw out half measures?" he said. "We want to fix the issue. It's about fixing the problem."
He added, "The system has been allowed to be not functioning. It's allowed to fail.
.@SenCarmichaelWV joins @HoppyKercheval at the Capitol to explain the finer details of the @wvsenate omnibus education bill. WATCH: https://t.co/wkudfIAoe1 pic.twitter.com/E0gzTXVGu6

— MetroNews (@WVMetroNews) January 24, 2019
Teachers unions reacted guardedly, frustrated that so little explanation had yet occurred.
"I'm quite in a state of confusion," said Fred Albert, president of American Federation of Teachers-West Virginia. "And it's clear the senators in that committee were confused."
Union leaders continued to press for the pay raise, promised on Oct. 2 by Gov. Jim Justice, to be separated from the rest of the bill.
"Our point is, why are we muddling up a pay raise proposal from our governor?" Albert said. "Now we have all of this other stuff that we don't even understand, with the pay raise just glossed over."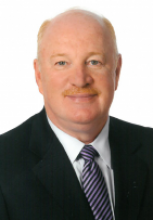 West Virginia Education Association President Dale Lee said the big picture is clear to him.
"I'm not confused that they're really trying to harm public education in this bill," he said. "That's not confusing at all to me. They're trying to take the governor's payraise and PEIA proposal and say it's all or nothing; take it or leave it."
Thousands of West Virginia teachers became so upset about pay and benefits last year that they walked out for nine days.
Asked if there are grassroots rumblings about doing so in response to the bill, Lee responded, "It's too early to talk about that."
AFT-WV President Fred Albert reacts to Big Education Bill https://t.co/wuk0N0KXRX

— Brad McElhinny (@BradMcElhinny) January 24, 2019
Other groups at the Capitol expressed more enthusiasm about provisions in the bill.
Americans for Prosperity-West Virginia, which lobbies for lower taxes, cheered the Educational Savings Accounts.
"Educational opportunity must be available to all students, regardless of their zip code or income level," said Jason Huffman, state director. "Universal education savings accounts help achieve that."
Debate over the bill continues during another Senate Education Committee meeting at 1 p.m. Friday.
During a speech on the Senate floor, Majority Leader Tom Takubo urged senators to consider the bill with an open mind and work through differences about the bill.
"I know there's a lot of heartburn among some of our members and citizens across the state about this bill," said Takubo, R-Kanawha.  "There's going to be things that every member of this body likes, and there's going to be some things they don't like.
"What I would ask is just take a look at it and see if you can make it better. See if you can fix it first before you say no."