CHARLESTON, W.Va. — With the House of Delegates Finance Committee completing all of the budget hearings of state agencies, Chairman Eric Householder, R-Berkeley, said he plans to put forward the chamber's budget with one week before the legislative session ends.
The committee held its final agency budget hearings last week. According to Householder, agencies have worked to remain close to last year's budget requests.
"We're trying not to escalate the cost of government, so that was promising," he said.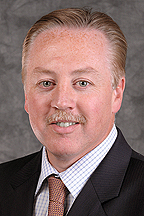 Householder said he plans to work with lawmakers from both parties to come up with a budget proposal. He added he has held several meetings already to understand the direction officials want to take on state funding.
"I've gained a tremendous amount of feedback from that process," he said. "I think I'll take their thoughts and my thoughts and put it to paper, and see if it's a good general overview or outline. If it's something that both sides can agree on, then I'll move forward with it to the full house."
Householder noted there are a few items that will need further consideration, including requests from Gov. Jim Justice and cybersecurity improvements.
"We'll just have to wait and see, and we'll proceed from there," he said.
The legislative session ends March 8.