CHARLESTON, W.Va. — On a 15-10 vote, the House Education Committee passed a broad-ranging schools bill that has become significantly less broad-ranging.
"I believe here in Education we got a bill out that our members could live with and probably a majority of the members of the House could live with as well," said House Education Chairman Danny Hamrick, R-Harrison.
Vote in #BigEducationBill https://t.co/gCch6qQUXa

— Brad McElhinny (@BradMcElhinny) February 9, 2019
The omnibus education bill still has a long way to go. It's assigned to the House Finance Committee, which could change it again. Then the entire House would consider it.
Then it's back to the Senate, which passed the bill this past Monday. Observers are already predicting a conference committee showdown between the two houses.
"My feeling is, it won't be accepted and there will be a conference committee," said Dale Lee, president of the West Virginia Education Association.
And in the backdrop is Gov. Jim Justice, who has indicated he'll veto any bill he believes goes too far.
The 125-page bill that would make a variety of changes to West Virginia's school system. It would bundle long-promised pay raises with charter schools, a change to authority over local school levies, banking of unused personal days and more.
The House Education Committee's version is scaled way back from what the Senate first passed on Monday.
A non-severability clause was removed right away. That would have meant the whole bill, including the teacher pay raise would have been struck down if any element were successfully challenged in court.
A 'paycheck protection' provision was removed right away too. The would have mandated annual approval for teachers union members to have their dues withheld from paychecks. Unions viewed it as an anti-organized labor provision.
The Senate's version allowed charter schools. That's still in the bill, but barely. House Education at first capped the charters at six. Now there's a pilot program for two.
Delegates on House Education voted to remove a provision establishing educational savings accounts entirely. Those would have provided money for private educational expenses for students leaving public school.
The House Education committee also voted to remove an entire section that detailing the consequences of a work stoppage. Originally, the bill would have withheld pay if a work stoppage closed schools. Extracurricular activities would have been canceled.
The committee altered a section that would have removed seniority as the main factor in job retention. Now seniority is linked to evaluations in those instances.
An amendment passed by the committee would provide money for innovation zones, which are already in West Virginia law but without funding.
"There are some things in there I had some big concerns with," said Delegate Mark Dean, R-Mingo, the committee's vice-chairman.
He mentioned charter schools, noting that they remain in the bill but are scaled back. He also expressed concerns about educational savings accounts, which were removed.
"I think what you see in this final product is compromise from a lot of people," said Dean, who is a principal at Gilbert PreK–8.
"I'm proud that we were able to get a product out with some of the things that I saw as harmful to public education removed from the bill. Is it perfect? No, but it is still a way better product than we were given to start with."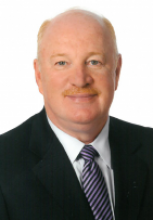 Teachers unions — upset that the issues have been bundled with long-promised pay raises — have been having work authorization votes at the county level. There's a statewide meeting in Flatwoods on Saturday to tally the results.
"The process is still going to continue," said Lee of the West Virginia Education Association. "There were some good things that were done with this bill at this point."
Lee expressed dissatisfaction with the charter schools provision, despite the changes. He was enthusiastic about the potential funding of innovation zones.
Two public hearings are set for 8 a.m. and 5:30 p.m. Monday in the House chamber.
After that, the House Finance Committee will take over consideration of the bill.
"I do have concerns that some of the good things that were put in in this committee will change in Finance, so that's why we have to continue to work the process," Lee said.
House Education considered the bill over several days and evenings, spending significant time on discussion.
"We went slow and deliberately. We got every question all the members of the committee had answered. It took three days to do that, so I think it's one of the longest question and answer periods I've had in my seven years in the Legislature," Hamrick said.
"But I think it was a slow, deliberate process that got a bill out that a majority of the members could support and move that bill into Finance for further consideration."