CHARLESTON, W.Va. — After months of talks by West Virginia's Blue Ribbon Commission on Higher Education, the state Senate is moving a bill that addresses a sliver of what was discussed.
The bill would remove requirements for a system-wide master plan for higher education. The stated reason for doing so was to ease the burden of reporting requirements for colleges.
"This is like a small component allowing the institutions to have a little relief from the reporting requirements," said Senate Education Chairwoman Patricia Rucker, R-Jefferson.
The problem is, the bill caught some lawmakers and college presidents by surprise. It was a bill originated by the committee, which meant no individual senator had introduced it earlier in the session. And it was brought up in a Saturday morning committee meeting.
"I personally am seeing this bill today for the first time. I have not had a time to do so thoroughly although I was trying to do in my seat," said West Virginia State University President Anthony Jenkins, who wound up testifying about the bill.
Much of the questioning came from Senator Stephen Baldwin, D-Greenbrier.
"I'm still trying to process this. I'm just trying to make sense of this," Baldwin said.
"Does this have any connection to the Blue Ribbon Commission that has been meeting for the past year or so? I assume those stakeholders were responsible for drafting this or putting the ideas together."
The Blue Ribbon Commission on Higher Education was established in June by Governor Justice. He asked it to study ways for West Virginia to provide a more efficient and meaningful higher education system.
But over months of discussions, its members had apparent troubles agreeing on much. The divides frequently pitted West Virginia University opposite smaller schools like Fairmont State, Shepherd and Concord.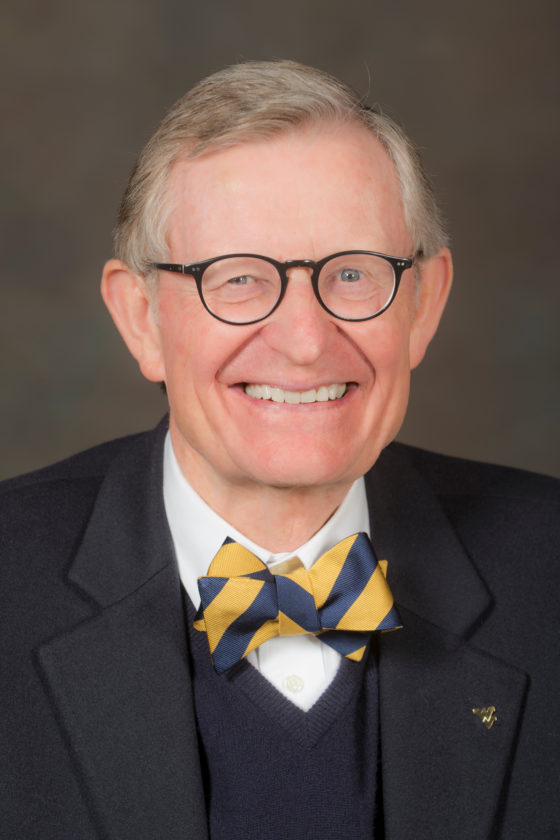 WVU President Gordon Gee, a month ago, indicated recommendations were being formed and would result in legislation.
"Those are recommendations from the Blue Ribbon Commission. Legislation is being drafted. We have support from the governor. We have support from the Legislature."
There are no recommendations in public view on the Blue Ribbon Commission's official website, though.
During Saturday morning's Senate Education Committee meeting, chairwoman Rucker suggested the bill before senators was the only area ripe for agreement.
"This Blue Ribbon Commission had a lot of recommendations. This was just one of them," Rucker said.
She later elaborated: "Because of the contention from many of the recommendations, this bill was crafted to do the things that pretty much everyone was OK with and the other parts we plan to do a study resolution."
West Virginia University vice president Rob Alsop said the bill resulted from a huddle of higher institution representatives called together by the Senate Education chairwoman.
"The chair, about a week ago, called a meeting together to talk about some of the recommendations of the Blue Ribbon Commission," Alsop testified. "And it was clear that there still needed to be work done."
He said Sarah Armstrong Tucker, the chancellor of the state's community college system, piped up with a suggestion.
"Chancellor Tucker actually said, 'If we don't do anything else, let's pause on our compacts and master plan and scrap those and work on something else.' And everybody in the room shook their head yes. So, not everybody was there, but it sort of came up an 'Oh my gosh, if you could do that it would be great for the institutions.'"
Chris Treadway, senior director of research and policy with the Higher Education Policy Commission, testified that West Virginia will still have broad goals for its higher education system but said removing this requirement will help ease reporting requirements for colleges.
"We're simply taking away a state-level master plan that duplicates a lot of the work they were already doing."
Baldwin wasn't convinced.
"I remain concerned that somebody's got to have a master plan so we're all working together and not working in silos."
With about 10 minutes to go in the allotted meeting time, chairwoman Rucker reminded senators that they still needed to deal with the Blue Ribbon bill plus two more.
After a couple minutes more discussion, the vice chairman, Senator Craig Blair, said "I move that Originating Bill 2 be reported with the motion that it do pass."
And most senators voted to pass the bill. It now goes to the full Senate.