MORGANTOWN, W.Va. — Two of the most prominent men in higher education in West Virginia haven't been entirely in lock-step on the hotly debated Campus Self Defense Act, but they're both comfortable in announcing their opposition.
Marshall President Jerome Gilbert has been clear: he isn't against guns, but they don't belong on a college campus.
"There are lots of heated debates in classes," Gilbert said Friday on MetroNews "Talkline" with Hoppy Kercheval. "That's normal on a college campus, and to have a gun in that situation is asking for trouble."
Meanwhile, WVU President Gordon Gee has decided to take a practical approach. Although he opposes the concept of stripping local control on this policy, he recognizes that WVU has a responsibility to live within certain realities.
"We wanted to make certain that everyone understand that the university has consistently been in opposition been in opposition to any of these kinds of efforts," Gee said Friday on "Talkline."
But, he added, that doesn't change the reality: H.B. 2519, which would remove authority from the bodies that govern the state's colleges to regulate gun policy on campuses, passed with 59 votes in the House and is believed to be well-liked in the State Senate.
"If you're going to do something with this thing, at least make certain that there are protections that provide the safety for our community," Gee said.
He released a lengthy letter Friday, asking faculty and students to "reconcile your personal beliefs with the actions we must take" — reiterating in the letter that WVU has worked hard to help the Legislature craft a bill that offers additional safety measures.
"I feel perfectly confident that our campus will be safe as it was when this started," Gee said.
WVU officials worked diligently, Gee added, to make sure legislation included specific exemptions — relating to athletic facilities, dormitory rooms, single occupancy offices, labs, disciplinary hearings, primary or secondary education school-sponsored functions, areas that already have "adequate" security measures in place to ensure that guns are not carried by the public into the area, daycare facilities, or secure areas used by law enforcement.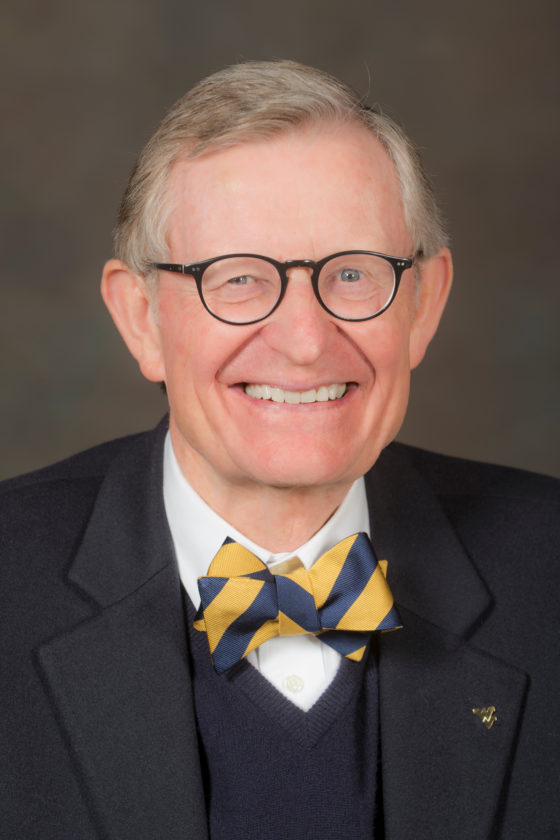 Gee said the decision to simultaneously oppose the bill while also working to make sure it included vital safety features was a difficult decision, but one that he had to make.
"In considering the best path forward," Gee wrote, "I must be realistic about the power of West Virginia University and others to stop this legislation. However, I am confident we are taking the correct measures to ensure we can implement a plan that provides additional protections and safeguards should the legislation move forward. Failing to fight for the exemptions to this legislation given its support would be irresponsible.
"The corageous thing, in this instance, was to run that parallel track," Gee later added on "Talkline."
Gee isn't a sportsmen — though he does not oppose the right to bear arms. Gilbert, however, said he has used firearms and believes they do belong in some places.
In addition to his concerns over the presence of guns when tempers flare, Gilber is worried about the probability of accidental shootings increasing if this legislation passes and is signed into law.
"I think this will open us up for a real safety issue," Gilbert said.
H.B. 2519, which passed 59-41 in the House this week, will appear on the agenda in both Senate Finance and Senate Judiciary committees.