CHARLESTON, W.Va. — The House of Delegates passed a state budget that would include long-promised teacher pay raises as well as a $30 million severance tax cut for steam coal.
The state Senate is on the verge of passing its own budget that does not include those items, but instead includes $110 million funding for maintaining secondary roads.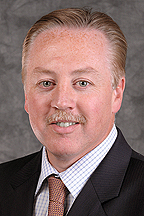 So there is still negotiation ahead for the two visions of West Virginia's spending. Nevertheless, the House completed consideration of its own budget in swift fashion, on the 53rd day of the regular legislative session.
The total general revenue expenditure being considered is $4.609 million.
"This is a balanced budget, and it is coming to you in record time," House Finance Chairman Eric Householder, R-Berkeley, told delegates.
The ranking Democrat on the House Finance Committee, Delegate Mick Bates of Raleigh County, rose in support of the priorities in the House budget, particularly $67 million in pay raises for teachers and school service personnel, as well as raises for other public employees.
"I believe it best reflects the priorities of the citizens of West Virginia who sent us to represent them," Bates said.
The budget bill now goes to the Senate, which has also been moving its own that has significant differences.
The Senate could amend its own budget bill into the House's version and send it back. Or there could be more direct moves to go to conference committee to resolve differences.
Finance leaders and staff have been talking behind the scenes with each other and with Gov. Jim Justice's staff to determine where and if there's common ground.
Aside from the big differences on teacher pay raises and roads maintenance, there are some other differences too.
The House of Delegates has not yet passed a Sente priority bill providing tuition for students pursuing associates degrees or certificates if they have already tapped out other financial aid resources. But that bill did make it through House Finance with some changes on Friday evening.
Delegate Jason Barrett, D-Berkeley, rose and asked Householder how much that bill would cost to institute. At this point, the estimate is about $9 million to $10 million.
After a few other programs were amended into the budget bill, there is only about $4 million to $6 million in give in the budget, Householder acknowledged.
But Householder said there's more flexibility than it might appear. That's because the Senate might not pass some of the House bills that would require accounting in the budget.
The House of Delegates also did not include any funding for an intermediate court of appeals, which was one of the Senate priorities this year.
Somewhat handy guide pic.twitter.com/jMJEMGJz2n

— Brad McElhinny (@BradMcElhinny) March 1, 2019