CHARLESTON, W.Va. — If a coalition of states, including West Virginia, is successful in their lawsuit against the federal health care law, it would cause "major disruptions to our health care system," according to one health care analyst.
A federal judge in December ruled the Affordable Care Act is unconstitutional because of the congressional repeal of the individual mandate. According to Judge Reed O'Connor, the individual mandate is essential to "Obamacare" and its provisions.
The House of Representatives voted in January to intervene in the lawsuit, to which a federal appeals court granted the chamber's petition in February. California Attorney General Xavier Becerra is also leading a group of more than a dozen states in appealing the ruling.
Jennifer Tolbert, director of state health reform at the Kaiser Family Foundation, said the national impact of an upheld ruling would be substantial.
"Some people who gained employer coverage maybe would retain that coverage, but people who gained coverage through the Medicaid expansion and through the marketplaces — and we're talking about 24 million people in those two programs alone — those folks would immediately lose their coverage and need to try to seek coverage elsewhere," she said.
Tolbert added up to 18 million people would not get insurance coverage again.
Texas and 19 other states filed the lawsuit targeting "Obamacare" in April 2018 on constitutional merits. The coalition argued the law was no longer valid because of the repeal of the individual mandate in the 2017 Tax Cuts and Jobs Act.
When issuing his ruling on the federal health care law in 2012, U.S. Supreme Court Chief Justice John Roberts called the individual mandate a tax, which is allowed under the Constitution.
"Meanwhile, Congress was explicit: The individual mandate is essential to the ACA, and that essentiality requires the mandate to work together with the Act's other provisions," O'Connor said in December.
West Virginia Attorney General Patrick Morrisey signed onto the lawsuit.
"Part of the reason why I filed this suit is because I believe not only is the individual mandate so problematic, a lot of citizens were really being ravaged by the excessing of 'Obamacare,'" he told MetroNews. "Specifically, there was many, many thousands of people whose premiums have gone through the roof as a result of 'Obamacare,' and we wanted to change that."
He added the lawsuit looks at which provisions of the law are tied to the individual mandate, and he hopes to launch a discussion about improving health care across the country.
"I believe this should be viewed as opening a debate to get rid of all the parts of 'Obamacare' that are highly problematic, and then sit down and have a conversation and say let's have something that works much better for West Virginia," he said.
The U.S. Census Bureau reported last September the number of uninsured Americans declined from more than 41.7 million people in 2013 — 13.3 percent of Americans — to around 28 million in 2016 — 8.8 percent of Americans. In West Virginia, the number of uninsured people fell from 14 percent to 5.3 percent during the same period.
West Virginia expanded Medicaid beginning in 2014. The state Department of Health and Human Resources tweeted Feb. 25 that 159,212 people have insurance coverage through the expansion. According to the foundation, the federal government provided West Virginia with $838 million for Medicaid expansion in fiscal year 2017, compared to $38 million the state directed toward the program.
"With the Medicaid expansion came an infusion of federal dollars," Tolbert explained. "Not only would people lose coverage immediately, but the state would also lose the federal funding that came along with the expansion."
The U.S. Census Bureau also reported an increase in uninsured people between 2016 and 2017; the uninsured rate in West Virginia went from 5.3 percent to 6.1 percent during this period. According to Tolbert, better economic conditions could be one factor in the rise.
Tolbert added another issue tied to the lawsuit is coverage for individuals with pre-existing conditions; the current law requires health insurers to provide coverage without additional charges.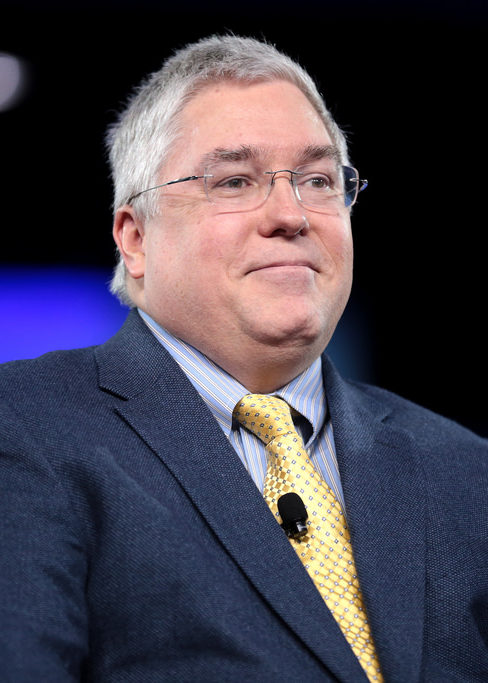 "Even among people who might otherwise be able to afford coverage without the subsidies that are now available in the marketplaces, many of those people would find themselves in the situation of being denied coverage because of their health status," she said.
According to the Kaiser Family Foundation, 27 percent of the country's non-elderly population would not have coverage if not for "Obamacare" because of a pre-existing condition. Tolbert estimated one-third of all West Virginians would not have insurance coverage if the law was not in place.
Morrisey said he wants protections in place for individuals with pre-existing conditions as well as those needing Medicaid, but the current system is flawed. He mentioned increasing premiums as a core concern.
"The lawsuit was never intended to try to get rid of people's pre-existing conditions or some of the other provisions," he said. "The goal was to strike the individual mandate, and then ultimately open up a dialogue to have a much better health care system, which is going to reduce the premiums that West Virginians are paying."
According to a Kaiser Family Foundation's analysis, premiums increased by 112 percent from 2014 to 2019, with the average premium in West Virginia now costing $596.
"You had a lot of people in West Virginia who had to pay the sticker shock premiums," Morrisey said. "I think that the people are very concerned about that."
Tolbert acknowledged the increase in rates, yet noted 87 percent of the 23,000 West Virginians enrolled in marketplace coverage are protected because of a related tax credit.
"For people with incomes up to 400 percent of poverty, they pay a percentage of their income as opposed to the full premium," she said.
While West Virginia saw the largest premium increase between 2016 and 2017, Tolbert said the 2017-2018 increase in the country was because of efforts by the Trump administration upon "Obamacare," including cutting payments to insurers for cost-sharing subsidies.
"We have noted premiums have stabilized. They stabilized this year from 2018 to 2019," she said.
The U.S. Department of Justice is not defending the health care law; Sen. Joe Manchin, D-W.Va., has led multiple Democratic attempts to get the Senate Legal Counsel involved in the legal proceedings.
President Donald Trump praised the lawsuit during a speech Saturday at the annual Conservative Political Action Conference.
"It was literally based on the individual mandate. Now that it's gone, I don't know how they rule against it. Now, we'll have to find out," he said. "That will soon be up in the Supreme Court of the United States, I hope, and we're going to see what happens. And then we're going to get together with the Democrats and come up with really great health care, OK? Really great health care."
Morrisey said talking about health care will result in a legislative solution.
"It's not acceptable for a statute to come into being and it may help some people but then it's just really harming so many people in West Virginia," he added. "That's something I think the president is absolutely right on, and I want to work with him and others in order to fix the health care system."
Trump and Republican lawmakers tried during the first year of his term to repeal and replace the health care law, but no effort succeeded.