CHARLESTON, W.Va. — The proposed House of Delegates budget establishes a $67 million line item for educators' pay raises but doesn't yet allocate the money.
The allocation would come after a special session called by Gov. Jim Justice to focus on a broad range of education issues. That could be resolved later this summer.
The funds are set aside, but the pay raise would still require the passage of a separate bill to make the money available.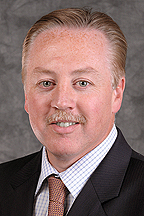 "Here's our show of good faith," said House Finance Chairman Eric Householder, R-Berkeley.
The governor's announced plan calls for the Legislature to gavel in for the special session right away but then recess just as quickly. Lawmakers would then go into their communities to meet with teachers, students parents and more — ideally returning with ideas to improve West Virginia's school system.
MORE: Search for consensus starts as Justice calls special session on 'education betterment'
Meanwhile, the House of Delegates was passing a $4.6 billion general revenue budget on Day 58 of the regular legislative session. The budget bill passed the House on Thursday evening, 95-5.
Delegates who voted against the budget bill included Republicans Jim Butler, Pat McGeehan and Joe Jeffries, along with Democrats Mike Pushkin and Amanda Estep-Burton.
House leaders have been working behind the scenes with Senate leaders to reach agreement on the budget. Everyone expects a resolution by Day 60 or sooner.
Removing the teacher pay raise piece makes it easier, at least in the short term.
Over the long term, there could be challenges, predicted Delegate Mick Bates, D-Raleigh, the top Democrat on the House Finance Committee.
"If we're going to do education reform, you've got to pay for education reform," Bates said prior to Thursday evening's floor session. "Education betterment requires dollars. And we're about to pass a budget out of here without the dollars for the betterment."
But when asked by Bates about possible additional educational spending, Householder noted not only the $67 million in reserve for pay raises but also almost $40 million in surplus that still could be allocated.
The House of Delegates passed its initial version of the budget last Saturday. The Senate then amended its version of the budget into the House's.
And on Thursday evening, the House made a full amendment to the budget bill  representing "a compromise on the position of the two houses," Householder said.
The budget bill reflects other priorities such as tax reductions for Social Security income, severance tax cuts for steam coal and limestone and a stripper well tax cut.
There's additional spending too. Besides the pay raise, that includes $10 million for tuition for students pursuing technical degrees, $5 million spread across community and technical colleges and $10 million for four-year colleges.
"Jim's Dream," the governor's proposal that combines drug addiction prevention with workforce training, is funded at $20 million in general revenue plus another possible $5 million from surplus.
"Our legislative session has been a challenge at times, but I think this is a strong finish," said Delegate Daryl Cowles, R-Morgan.