SUMMERSVILLE, W.Va. — Three current and former City of Richwood officials were arrested this morning on embezzlement charges relating to the city's finances, including use of federal flood dollars.
Mayor Chris Drennen and former City Recorder Abby McClung face charges related to the city's use of millions of dollars in federal flood relief money. Police Chief Lloyd Allen Cogar is accused of mishandling his state-issued purchasing card, including buying tires and services at "Allen's Discount Tire Store," which he owns.
All were released today following arraignment.
During a Friday evening emergency meeting, council members voted to ask Drennen to resign and to terminate Cogar's employment.
The Auditor's Office said Baber was out of town, but officials believed he had agreed to turn himself in to State Police. He was removed from office last year under a cloud of financial allegations, and the state Auditor's Office has long maintained that some of the allegations could be criminal in nature.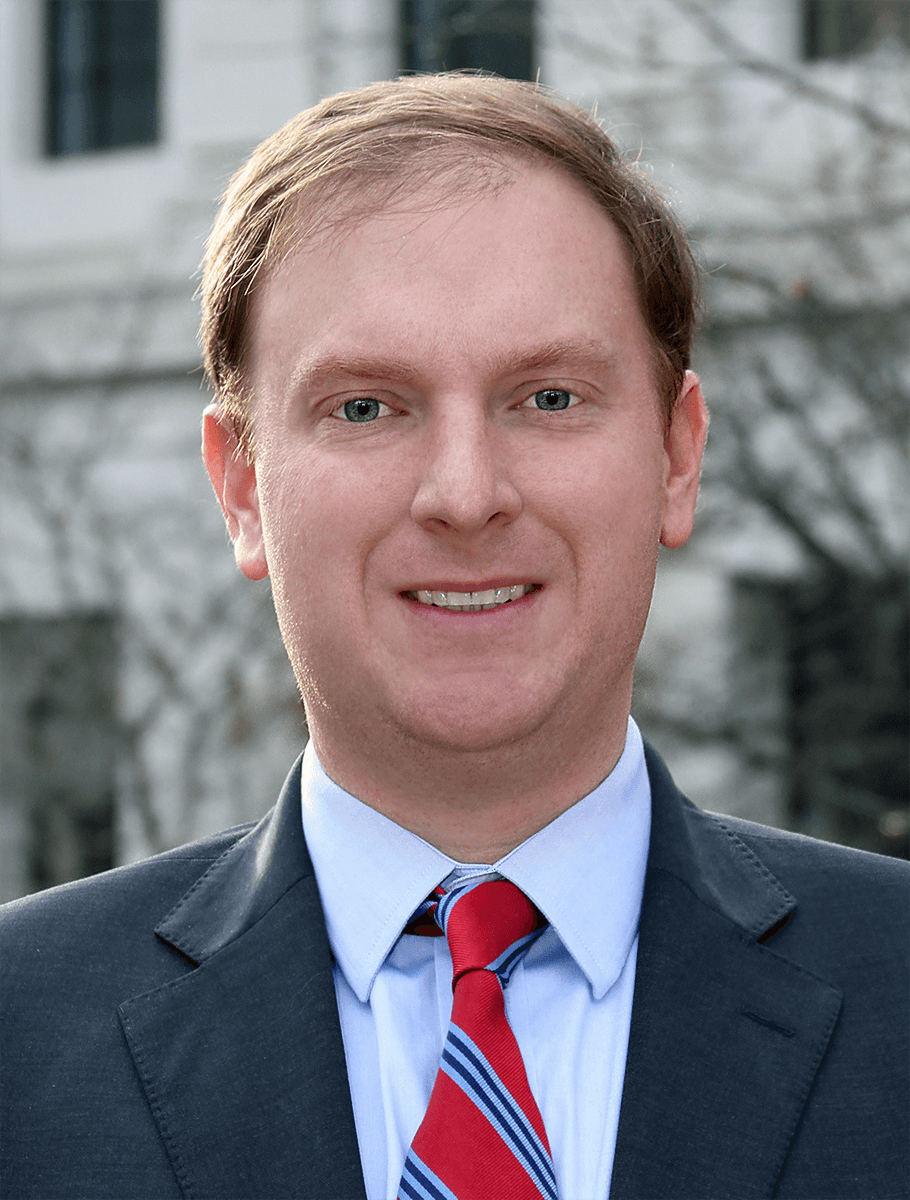 The charges were all an outgrowth of an investigation by the state Auditor's Office Public and Integrity and Fraud Unit, which looked into Richwood's finances for more than a year.
State Auditor J.B. McCuskey's Office announced a press conference at 2 p.m. today in Richwood. The advisory indicated the West Virginia State Police and the Nicholas County Prosecutor's Office also would participate.
Nicholas Complaints 17F 56 57 58 (Text)

Police Chief Cogar faces a charge of using his state-issued purchasing card fraudulently and another embezzlement charge.
A criminal complaint filed by the State Police alleges Cogar, between 2015 and 2017, made at least 10 personal purchases on his state-issued card, totaling $527.15. And over the same time, he used the purchasing card for at least $2,000 in tires and services for City of Richwood vehicles at his own tire store, the complaint alleges.
As he left Nicholas Magistrate Court, Cogar declined comment. "No sir," he said. "I appreciate the opportunity, though."
In response to a question about his employment status, Cogar said, "I'm on leave, sir."
McClung, former city clerk, is charged with computer fraud and embezzlement. She was supposed to report employee tax withholdings and employee contributions. But the audit concluded that while pay stubs indicated the withholdings  they were not actually passed on to state and federal government.
She also is accused of issuing herself a check for 208 hours of vacation time as she was leaving her position with the city. The audit concluded that the resulting $3,120 gross check was issued on false pretenses.
Drennen was also charged with embezzlement.
She came to office as the recorder and also served as chairwoman of the Finance Committee, so she oversaw finances and pay checks. The criminal complaint alleges she continued to draw her salary as recorder while also taking on a separate position working toward flood relief, also paid out of funds overseen by the city.
"Collectively, she was paid a total of $45,357.75 (gross) as an employee of the City of Richwood," the criminal complaint states. "The amount was paid separate and in addition to her monthly Recorder pay. Further, on many of these payments to herself, Ms. Drennen signed the check."
Speaking to reporters at Magistrate Court this morning, Drennen declared her innocence.
"All I'm saying is I'm innocent of the charges that are being proffered against me," she said. "Any pay that I received, Council was very well aware of, and that's what I'm being accused of."
Drennen said she'll call an emergency meeting of Richwood Council, possibly next week.
Richwood Mayor Drennen comments on arrest https://t.co/aK1uMuxhuP

— Brad McElhinny (@BradMcElhinny) March 29, 2019
The Auditor's Office's Public Integrity and Fraud Unit started its examination a year and a half ago, and the investigation continued to stretch out.
During that time, Bob Henry Baber was removed as the town's mayor, in large part because of spending irregularities. And council members began to describe their worries over major financial problems.
The Auditor's Office looked not only at Baber's financial habits but also more broadly at the city's handling of money.
Richwood was among the West Virginia communities hardest hit by catastrophic flooding in 2016. More than 200 homes were hit and roads and infrastructure were destroyed.
Baber took office as mayor — for the second time — right when the flood hit. So his administration began in devastation.
Richwood Council asked Baber to resign in September, 2017, over undocumented spending on his state-issued purchasing card. He contended that Council did not have the right to remove him. Council then moved to impeach Baber.
Baber called multiple press conferences in front of the Auditor's Office that year, acknowledging disorganized spending habits on the purchasing card but insisting he had done nothing wrong.
Baber filed a lawsuit against Richwood Council and the Auditor's office, which had already started its broader investigation of the town's spending. The Auditor was dismissed, and the lawsuit moved to Nicholas County.
In May 2018, a three-judge panel was appointed to hear whether Richwood's city council was within its rights to remove Baber as mayor. The panel that July upheld his removal from office, agreeing that his conduct constituted "maladministration, official misconduct, and/or financial mismanagement."
The judges agreed that he had misused his purchasing card, lacked proper documentation for expenditures and sometimes handed his card to others to make purchases.
The panel also said he clearly crossed the line with by seeking reimbursement for his private bills.
Baber received payments from city funds over three months for electric bills amounting to $931.82. One of the bills, the panel noted, would have applied to power used prior to the flood date.
The bills were for a building with a lower business front with an overhead apartment. The apartment was occupied by Cara Perkins, a young woman Baber considers his "stepdaughter," and the lower section was unoccupied business space.
Baber had items that had been donated for flood relief be placed in the lower space. Baber contended that required the use of fans, heaters and dehumidifiers — and the power to keep them running.
Baber also received reimbursement for his personal cell phone bill. The panel noted that Baber sought reimbursement for the month prior to the June 2016 flood.
Through much of that scrutiny, Baber contended the stress of dealing with a major disaster had created major stress, explaining his mindset.
While all that was happening, Richwood Council members began to discuss major financial problems.
"I want you to leave with this. It's not $100 on a pcard. We are in massive financial trouble," Councilman Chuck Toussieng told members of the community during a Nov. 30, 2017, council meeting.
Council members, at the time, described hundreds of thousands of payroll taxes owed to state and federal government.
The liability to the city, they said at the time, was $87,000 owed to state government and $500,000 to the Internal Revenue Service.
"Part of the reason the taxes got so big so quickly is we went from having 26 city employees to 87 W-2 city employees after the flood," Toussieng said. "We had a payroll of $202,000 in July, which is 20 times what we would normally have. So when that happens, your tax liability goes up."
From his seat in the crowd that night, Baber stood up and said he was not at fault.
"A lot of these charges are completely bogus and fake. I would never direct somebody to not pay taxes," Baber said.
He continued, "I would never direct someone to not pay taxes. That's one of the first things you do and you always do."
Baber has had a varied and interesting life. He is a poet and has been a candidate for multiple offices, including for governor and U.S. Senator.
He previously served as mayor of Richwood, starting in 2004.
Late in that term, he was also investigated, this time on ethics charges and election fraud. A week before impeachment allegations were to be heard by a three-judge panel in Nicholas Circuit Court, Baber resigned and accepted a position at Glenville State College.
In that case, he told Beckley's Register-Herald newspaper that he thought others in the county were out to get him politically. In a separate conversation this morning, he reiterated that.
"I can tell you that a pattern of harassment of me exists in this county despite all my efforts to try to do good for Richwood," he told the Beckley newspaper in.2007. "We've got a cluster of folks here who live to thwart."