CHARLESTON, W.Va. — State Lottery Director John Myers said Friday it could be months before sports betting returns to Delaware North properties Wheeling Island Casino in Wheeling and Mardi Gras Casino in Cross Lanes after the company terminated its contract with its management services provider Miomni.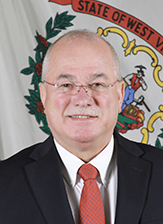 Miomni has been in a dispute with a third-party, technology vendor. That dispute caused the plug to be first pulled on sports betting at the two facilities March 6. The move has included sports betting both inside the casinos and on the BetLucky app.
Delaware North has now ended its agreement with Miomni.
"The West Virginia Lottery stands ready to work with Delaware North to bring places for where to play baccarat online and both sportsbooks back online as quickly as possible once Delaware North has a solution in place," Myers said Friday.
Myers said the Lottery is working with Delaware North "to ensure that Delaware North honors and redeems all resulted bets and provides its customers with the ability to access their accounts and withdraw their funds."
Delaware North customers can call 866-807-4007, or email support@betlucky.com for customer support and information.
Myers told MetroNews last week Delaware North was "very active" in trying to mediate a settlement.
"I know that they are talking. I can't tell you they are talking calmly at this point," Myers said after last week's state Lottery Commission meeting.
The companies involved in the dispute are both based overseas which adds a layer of difficulty, according to Myers.
"Miomni Company is located in the United Kingdom. The third party is in Cyprus. We've got international law between the various countries that's causing problems," Myers said.
Sports betting continues at three other casinos in the state but they have no app. The BetLucky app did well in the few weeks it was up and running. Financial numbers from the Lottery show it brought in more than $210,000 in wagers at Mardi Gras last month and nearly $145,000 in bets at Wheeling Island.