BLUEFIELD, W.Va. — It was a February lunch meeting in Bluefield between the city's community and economic development director Jim Spencer and some consultants about a hotel feasibility study when a young man approached, interrupted the meeting, and asked Spencer to tell him what was happening in Bluefield.
"I said, 'Hang on, let me finish this meeting and I will be glad to sit down and talk with you and answer any questions you have. Can you come to my office at two o'clock?'"
Spencer tells MetroNews the afternoon meeting did happen and the conversations with the man continued in the days after the meeting including the exchange of information through email. Next there was a phone conversation, Spencer said.
"Finally he called and said, 'Look, I haven't been completely open with you. I'm actually a consultant with Intuit,'
Some months earlier Spencer had applied with the business and financial software company in hopes of being considered as a location for the company's next 'prosperity hub.'
"It's almost like they sent a mystery shopper in," Spencer said. "From that point, we hosted a meeting. They came in and I introduced them to some local workforce folks. They toured some buildings and things like that and that's what led to today."
Intuit has indeed chosen Bluefield for its next prosperity hub. The company plans to create between 200 and 500 jobs and locate them in downtown Bluefield in the former First National Bank building on Federal Street.
Intuit Executive Board Chairman Brad Smith, a Kenova native, said Bluefield was chosen from 900 communities across the country. He told MetroNews the city and region should feel proud.
"Bluefield was chosen based on the talent and skills in the region, access to students graduating from multiple institutions, the progressive leadership of the local community leaders. The combination of expertise here and our technology can create the next chapter for the region," Smith said.
According to Smith, the prosperity hub will include a customer success center for the Intuit product QuickBooks and an innovation lab to help small businesses. He said it's not just a call-center in the traditional sense.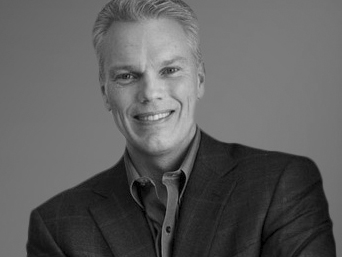 "Our customer success centers have individuals who operate like entrepreneurs and they help our customers, whether they're small business owners or they're families that are trying to file their taxes, make decisions about their lives that increase their personal prosperity," Smith said.
Intuit has opened two prosperity hubs under the company's Mission Hope project. The company's goal is to create jobs in distressed communities and they want to create those jobs in the downtown areas of those communities. The current hubs are in Wise, Va., and Johnstown, Pa. Smith said for each dollar Intuit has invested in those sites the return has been three to five times that amount in other development in the community.
"I think that's the low end of what we can do in Bluefield," Smith told MetroNews.
Bringing 200 to 500 jobs would nearly triple the number of workers who are currently in downtown Bluefield, Spencer said.
"The indirect benefit are the restaurants and all of the sudden the vacant buildings are now in higher depend and there are other opportunities. Plus, the innovation lab supports are entrepreneurial programs where we can have new businesses come to Bluefield," Spencer said.
Revitalization is already alive an well in Bluefield. Currently under construction is a $2,5 million project called the "Commercialization Station," which will be a mixed-used incubator focused on manufacturing, Spencer said.
"We're doing a lot with entrepreneurship. We've just been quietly working getting things done. We had about seven new small companies start last year," Spencer said.
Smith said Intuit's innovation lab can help continue that development.
"It will be teaching the Silicon Valley techniques to local small business owners, students, workers in the hub, so we can launch the next chapter of businesses in the local region," Smith said.
Spencer doesn't believe there will be a problem filling the hundreds of jobs Intuit plans to create. He said there are 15 higher education institutions with more than 62,000 full-time students within a 50-mile radius of Bluefield and a total population of approximately 500,000.
"We're very confident it (filling the jobs) that can be done. You've got to look regionally. Commuting patterns define regions not state lines," he said.
Intuit plans to move quickly. Smith met with local leaders last Friday to push the project forward.
"The goal is to start bringing jobs in immediately and then from there making sure the facilities and the surrounding things that we need in the community will catch up very quickly," Smith said. "Stay tuned we'll be talking about those things next but we aren't talking about months we're talking about as fast as we can move."
For Bluefield, according to Spencer, the branding of putting Intuit in its downtown will be invaluable.
"That's going to be extremely powerful because now that puts us on the radar screen for potentially other companies that are looking to come to our area," Spencer.
For Smith, the 10-year successful CEO with Intuit, who has now shifted his responsibilities to board chairman, the marriage between his home state and his company is a good match.
"For me as a boy from this state, I'm just super excited to see my two favorite people, the Intuit people and the West Virginia people, come together to create the next chapter," he said.