PALO ALTO, Calif. — There were some heavy hitters with ties to West Virginia in a meeting last week in California and the discussion centered on the future of the Mountain State's economy.
"The context of the meeting was to try to invigorate and stimulate entrepreneurial innovation in West Virginia through our university systems," state Senate President Mitch
Carmichael, R-Jackson, said Tuesday on MetroNews "Talkline."
Two West Virginia natives who have had major success in the corporate world, John Chambers of Cisco fame and Brad Smith of Intuit, were helping lead the discussion for what was titled WVU/West Virginia Innovation Day.
"They are both heavily involved in the venture capital world, funding new start-up companies and energizing that university setting to create the next wonderful idea and great jobs for our state," Carmichael said.
House of Delegates Speaker Roger Hanshaw and WVU President Gordon Gee were also there. The meeting took place at Chambers' home. Chambers posted about it on social media.
"This week, I am incredibly humbled to say I think we accomplished what some might call impossible–we laid out a concept and vision, and inspired hope for the future of West Virginia and perhaps a model for much of America that is being left behind," Chambers wrote.
According to Carmichael, the discussion centered on how to create an eco-system, as they have at Stanford University and Silicon Valley, to provide the entrepreneurial activity.
"A person has a great idea. They are able to work on that idea to bring it to fruition, to get funding for it from a start-up capital scenario and how it walks through the system," Carmichael said.
Nasdaq Vice Chairman Bruce Aust was also in the room, according to Carmichael, talking about how Initial Public Offerings, IPOs come to market.
"How it creates the wealth, the jobs and the economic activity for a particular region and there's nowhere in the world as great as doing that as Silicon Valley in California," Carmichael said.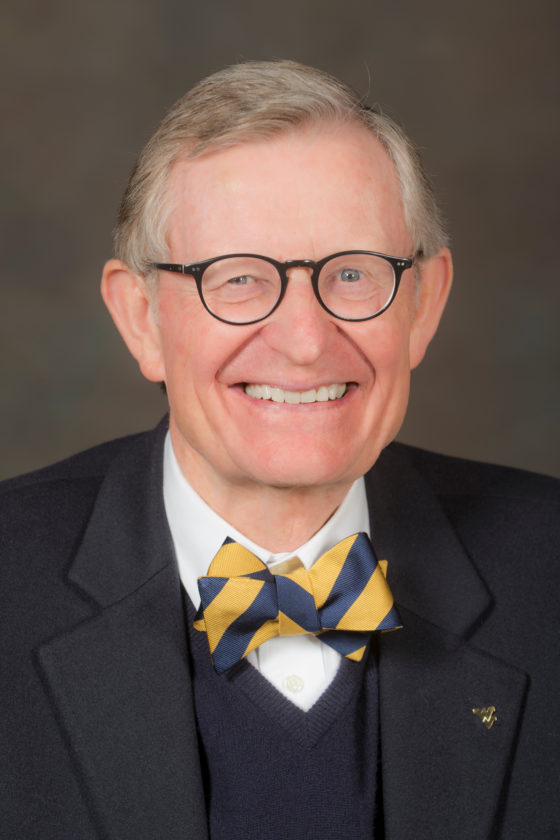 WVU graduate Ray Lane, who turned Oracle around in the 1990's and former Stanford University President John Hennessy were also in attendance.
In his posting, Chambers went on to say everyone walked away from the meetings "understanding and supporting our mission to change the heartland of America by getting states like West Virginia to create not only jobs, but deep tech jobs that will do good for our entire country."
Carmichael said it's time for West Virginia to respond.
"We want to move towards a more innovative technology-driven economy that provides entrepreneurial activity for young people to come live and work in West Virginia because we have so many other natural advantages," Carmichael said.