CLARKSBURG, W.Va. — Though heavily disputed during this year's regular legislative session, the topic of charter schools will likely be back on the table when the West Virginia Legislature holds its special session.
"We're looking at lots of things that relate to school choice," House Speaker Roger Hanshaw said earlier this week on MetroNews "Talkline" with Hoppy Kercheval. "We know this is a topic that has a lot of people talking. It had a lot of people talking back during the regular session, and it's still got a lot of people talking now."
Hanshaw said catalyzing this conversation is one of the most important things that came out of S.B. 451, referred to as the omnibus education bill.
"It's causing people to stop and ask, 'How do we provide children in West Virginia with the best education we possibly can?' And realizing that doesn't necessarily mean a one-size-fits-all system," he said.
The bill ultimately failed following several amendments in both the House and Senate, along with a two-day teacher work stoppage.
House Minority Leader Tim Miley, a Democrat from Harrison County, said he's satisfied with the highly amended version that passed out of the House on Feb. 14 by a 71-29 vote.
"Over 70 percent — both Republicans and Democrats — passed a bill out of the House of Delegates that everyone thought was a good bill and did many good things," Miley said. "Now, it didn't satisfy everything that the Senate wanted, but that's the nature of compromise between the two chambers. I think that needs to be revisited."
However, Miley said he is concerned that if that same bill would pass during the special session, it would cause issues with the state budget.
"While the pay raises were budgeted for in the budget we passed, I'm not sure and don't believe that everything in that bill for which there was a cost is budgeted in the budget that we passed at the end of the regular session," he said. "Now we can address that by perhaps passing supplementals, but I think we need to be careful about what we pass and making sure that what we pass is paid for."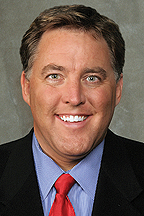 Despite having supported the amended S.B. 451, Miley said he and other House Democrats are generally opposed to the implementation of charter schools. But the proposed pilot program was less threatening."We felt it contained enough safe guards at the local level to where if students, parents, and teachers in those designated schools in the area wanted to become a charter school they could," he said.
As the conversation of school choice continues, Miley said he believes the people of West Virginia already currently have choices.
"The government is only required by our Constitution to provide a thorough and efficient public education, a free education," he said. "If parents don't want to avail themselves of that free education provided by the state, they have a choice. They can homeschool their kid. They can send their kid to private school. Nothing mandates parents to require their kids to go to public school. They can have those other choices, take advantage of those other choices, and still satisfy all the criteria to be a high school graduate and move on to post-high school education."
There's also already tools in place to create innovative education zones.
"Which, okay, that may be another word for a charter school, but instead of creating something new let's work with what we have, and if we need to implement some innovative concepts in a school district, let's do that," Miley said. "But to just implement and create a new alternative school system, if you will, called charter schools, we don't think is the right way for West Virginia to go."
But Hanshaw said it shouldn't be an either-or situation.
"I have and will continue to support both concepts. The difference, I think, is what works best in the local community, so what works best in each locality?" he said. "It's not a matter of choosing one path of school choice over another. It's just a matter of how many doors can we open and how many opportunities can we create for students, for teachers, for principals, for everybody to be successful."
Also controversial during the regular session was the idea of education savings accounts (ESAs), which would allow parents to move their children from public school into a private or home school and have those funds follow the student into a savings account the parents can draw from for tuition, fees, online learning, and other education expenses.
However, opponents of ESAs argued that they would drain funding from public education.
Thus, Hanshaw has proposed the idea of education scholarships, in which the state establishes a tax credit for individual and business contributions to both private and public schools.
"At least 18 states now have some version of this kind of program, and it seems to be an interesting compromise because it achieves the objectives of providing some additional options for school choice for those parents of students who believe that that choice is necessary for their students," Hanshaw said. "It also does so in a way that doesn't impact the bottom line for public education funding, which was really the genesis of much of the disagreement that we had back during the regular session.
"I am very open to the concept, and I'm trying to look at draft legislation now to see what an approach might be that we would take for a model that we might follow when we meet later this summer to start considering that," he said.
Miley admitted that he's not very familiar with how such programs work and that he would need to learn more to formulate a strong opinion either way.
"My initial reaction would be, I'd be more open probably to a deduction than a credit," he said. "I mean, my goodness, we just passed comprehensive tax reform at the federal level that gave corporate entities considerable tax relief, and now we want to go and give them a tax credit? And to be clear, that credit comes out of money the state won't collect. At the end of the day, all of this has to be paid for."
He added that the state already provides the opportunity for parents to get a tax deduction by sending their kids to private school.
"They passed a bill, Senate Bill 670, it now allows for the 529 program to be applied to private primary, middle and secondary schools," Miley said. "So in other words, if you send your kid to a private school, it costs $5,000. You put your $5,000 in the 529 program, that's a tax deduction. That 529 program, effective in June because we just passed it, can now be used for private schools."
A topic Miley said he's surprised has been left out of the conversation is those who no longer have children in the educational system.
"Do we get a credit of any kind? Do we get a tax deduction? We've already paid our property taxes. We've put our kids through public schools," he said. "The conversation now is only focused on parents that have kids currently of school age. What about the rest of us who are continuing to pay and will have to continue to pay for the public education system in this state who don't have kids in the system."
Legislative leaders are also considering adding up to two more Mountaineer Challenge Academies. The existing Preston County facility is operated by the National Guard.
"We know we have a tremendous drug epidemic in the state that has really ruined life for a number of young people in our state, and we know that the Mountaineer Challenge Academy has helped a number of those students find their way back on to a productive and positive track. There's no doubt we could benefit from more," Hanshaw said.
Hanshaw reminds others that the Mountaineer Challenge Academy is, in fact, a type of charter school.
"That term 'charter school' means different things to different people," he said. "The trick we have to perform here is just finding a definition of it that works for the biggest number of people in our state."
With a special session fast approaching, Hanshaw sees it as a window that provides a rare opportunity to achieve nearly everyone's goals.
"I think if we can agree on anything in the state of West Virginia it is that it's time to try new things, whatever those things are, and that means being open to ideas that we haven't considered here in West Virginia before," he said. "You know what, if things don't work, we back up and try new things, we try something else, but the important thing here is that we just be willing to try new things."
Hanshaw assures that both sides of the aisle are committed to putting more money into classrooms, public schools and school districts.
"Both Houses passed bills during the regular session that did that, that put more personnel in public schools, that put more resources in the classroom," he said. "I expect we'll be doing that again in the special session. I'm looking forward to that. It's important that we do it. It's not an either-or concept, it's a both-and concept."
The special session is expected to begin this summer.