CHARLESTON, W.Va. — West Virginia's Legislature will reconvene a special session at 2 p.m. next Monday, but it's looking less and less like that will include bills aiming at education betterment.
The focus for this version of the special session seems to be moving toward dealing with bills Gov. Jim Justice had to veto for technical reasons. The special session coincides with regularly-scheduled legislative interim meetings.
If that's the case, the focus on education could be moved to later, possibly June.
In the meantime, House Speaker Roger Hanshaw says he's working to build consensus around a new possibility for changes to West Virginia's education system.
But Hanshaw isn't yet fully describing what he would like to do.
Hanshaw said officials hope to have a press conference Wednesday afternoon to unveil specifics.
"I believe we are approaching a consensus around a plan that would give local school boards more flexibility and autonomy over their local systems, while removing much the cumbersome legislative mandates that have shackled the hands of our professional educators," he stated.
Hanshaw's comments came in a press release titled, "Leaders building consensus on path forward for comprehensive education reform."
Hanshaw stated the proposal would maintain the Legislature's responsibility to appropriately fund the state's education system, but give county school boards – under the oversight of the state Board of Education – more control over how to best implement the education system in their communities.
"We agree that we need to give local schools and boards of education more flexibility to manage their education systems in a way that best meets the needs of the local community," Hanshaw stated.
Hanshaw said the Republican majority in the House has already discussed the plan. And he described meeting already with Gov. Jim Justice, Senate leaders and members of the state Board of Education.
Senate President Mitch Carmichael, during an appearance last week on MetroNews' "Talkline," described a new possibility for education funding, agreeing the idea could be compared to a block grant.
He described providing more funding flexibility than the current school funding formula allows.
"What if we just gave and trusted our local entities, our local schools, our local teachers to get the money and to allocate it in the manner they feel is best," said Carmichael, R-Jackson.
He agreed the concept might operate somewhat like a block grant.
"What works in Pocahontas County might not be exactly what works in Ohio County or Monongalia County or Kanawha County," he said. "I trust our school boards or the people of West Virginia to make their own decisions on the local control of their school systems."
Carmichael described the idea as transformational.
"It puts the parents back in charge of the school system and drives control to the local level," he said.
Hanshaw said he'll work over the next few days to bring more groups on board.
"In the coming days, I also plan to meet with my colleagues across the aisle to build bipartisan support for this plan," he stated. "It is my hope that we will be able to come together and champion this approach in bipartisan fashion."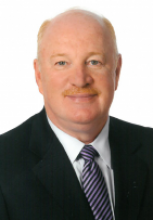 West Virginia Education Association President Dale Lee, reached by text, said there's no way to support the proposal yet without knowing what it is.
"Our position is that we haven't been involved in those discussions so it would be premature to support something we haven't been involved in," Lee said.
Lee reiterated some of the positions the organization has taken for months, referring to charter schools, education savings accounts and provisions such as minimizing the weight tenure plays in potential layoff situations.
"Our members have made it clear we are not interested in charter schools, ESAs or removing employees' rights," Lee said.
The special session, technically, is already underway.
Lawmakers gaveled into it immediately after the regular legislative session began, but then immediately recessed.
They then participated in education policy forums across the state. About 90 legislators attended the forums, according to a report that came out last week. There are 134 elected leaders in the Legislature.
The report suggested an array of possible changes to the education system, but nothing quite like what Hanshaw and Carmichael have started describing.
This all started early last October when Governor Justice, surrounded by legislators in the Republican majorities, promised another pay raise for educators.
During the regular session, the Senate majority then wrapped the pay raise into a bill with many other proposed changes to the education system, including charter schools and ESAs.
That bill eventually was tabled in the House of Delegates.
The pay raises were set aside for the time being, and Governor Justice then called for the special session on education "betterment."