WINSTON-SALEM, N.C. — The suspect accused in the shooting death of a man at an apartment complex in Raleigh County earlier this month was arrested Tuesday in Winston-Salem, North Carolina.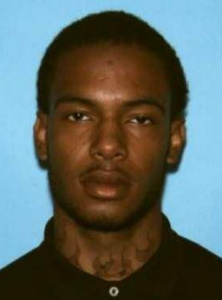 Jalen Malik Alexander, 24, of Beckley, who was wanted on a first degree murder charge in the death of 22-year-old Maurice Emmanuel Webster of Beckley, was taken into custody by Winston-Salem Police without incident.
According to Beckley Police, Webster suffered a single gunshot wound at the Hargrove Street Apartments complex in the early morning hours of May 17. EMS personnel attempted life-saving measures at the scene but the victim died from his injuries.
Alexander is being held in North Carolina until he can be extradited back to West Virginia.