CHARLESTON, W.Va. — House of Delegates leaders aren't immediately embracing an omnibus education bill passed out of the Senate, but the House majority whip is mincing no words about the role of the governor.
"With all due respect to the governor, his lack of leadership on public education reform has been disappointing," said Delegate Paul Espinosa, R-Jefferson.
The state Senate passed a broad-reaching education bill during special session on Monday. The bill now goes to the House of Delegates, which plans to reconvene June 17.
Passage came a day after Gov. Jim Justice expressed reservations about how the special session is going. Justice spoke to the Republican and Democratic caucus in the Senate and then to reporters.
Justice is concerned about several particular aspects of the bill and also about whether differences between the Senate and House can be resolved.
"If all we're going to do is send something over to the House that the House is not going to accept at all; the House is going to send it back," Justice said.
"All we're doing is wasting more time, more people's money and more taxpayer dollars. If that's all we're going to do, we need to go home. That's all there is to it."
Justice originally called the special session on education "betterment" when the House and Senate couldn't agree during the regular session on education legislation that included a promised pay raise for educators.
"I think being here is not any good. I think we're spending taxpayer dollars. We should have already figured this out," Justice said Sunday. "And I don't think it's any good."
That comment drew a social media response from House Majority Leader Amy Summers.
Gee…then he shouldn't of called for an extraordinary session! The Legislature didn't call it!

— Amy Summers (@AmyMSummers) June 3, 2019
Espinosa, speaking today on MetroNews' "Talkline," also indicated frustration.
"Two weeks ago, the governor expressed tepid support for the Senate's Success Act, but sadly I don't think any of us was very confident the governor would maintain his support for meaningful education reform including a modest amount of school choice when we really need," Espinosa said.
"And frankly, if the governor had demonstrated leadership during the regular session I really don't think we'd be where we are today."
This all started when Governor Justice and members of the Republican majority promised a pay raise for educators last October.
During the regular session, the majority in the Senate then rolled the pay raise into an omnibus bill with other education issues, including some that were controversial. The bill went back and forth between chambers until the House tabled it.
The next step in the special session comes at 8:30 a.m. June 17, which coincides with regularly-scheduled interim meetings.
The House has broken up into four special committees, and intends to deliberate over individual bills. House Speaker Roger Hanshaw's direction includes "any proposals that may be passed by the state Senate by that time."
Summers, his top lieutenant, said Espinosa would poll members to determine how they would like to proceed. "Our goal is to improve the educational outcomes in West Virginia by whatever means we can," said Summers, R-Taylor.
Espinosa said he'd like to avoid a situation similar to what happened during the regular session.
"The last thing we want is to end up where we did in 451. If that's not the direction our members want to go then we'll pursue individual legislation," he said.
"I certainly am not interested in spending a lot of time on something if we don't have the votes for it, and that'll be the process we'll be engaged in in the next several days just trying to ascertain where our members are on the various provisions in the bill, whether they'd prefer to proceed with consideration of Senate Bill 1039 or whether they'd prefer to consider individual pieces of legislation."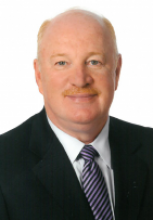 Dale Lee, president of the West Virginia Education Association, said he believes the House will take its time and consider individual legislation.
"I expect the House will be much more deliberative.Speaker Hanshaw has already said he's going to break the components apart and look at each thing individually, which we've been saying since 451 that's what needs to happen," Lee said.
"And I expect the House is going to listen to the public and West Virginians instead of outside interest groups."
Senate President Mitch Carmichael, in the days leading up to resumption of the special session, spoke of wanting bipartisan support for the bill. Doing so would have created greater momentum, he acknowledged.
"Absolutely, if it had gone over with bipartisan support," said Carmichael, R-Jackson. "It should have."
The Senate majority removed controversial aspects of the omnibus bill such as education savings accounts, a "paycheck protection act" criticized as anti-union and a nonseverability clause that would have killed the whole bill — including pay raises — if any part of the bill were struck down in court.
Carmichael said the governor has every right to comment on the special session, but said the timing meant the words didn't amount to much.
"We appreciate the governor's perspective no matter how late it's given in the process, and yet we will continue to do the path that we've been on, which has been very public and very aware of people throughout this entire process.
"We know people can come late to the game and express an opinion on it that perhaps might have been more appropriate early on."