CHARLESTON, W.Va. — Criticism of Gov. Jim Justice by West Virginia's Senate majority continues to mount.
Senate Finance Chairman Craig Blair, R-Berkeley, fired a shot on statewide radio Monday by calling for Justice to resign. Justice, at a news conference on Monday afternoon, then called Blair a bully.
But more Republicans in the Senate have expressed support of a proposed no-confidence resolution aimed at Justice.
Senator Ryan Weld, R-Brooke, said on statewide radio that he would back a no-confidence resolution. Senator Greg Boso, R-Nicholas, tweeted in support of the resolution and then expanded on his position during a telephone interview.
Senator Randy Smith, R-Preston, said in a telephone interview that he's been distrustful of Justice for two years already.
Senate President Mitch Carmichael put out a statement Monday evening describing Justice's "lack of leadership." He made reference to ongoing discussion of education reform.
"The lack of confidence in the current Governor has not held us back and it will not stop us from passing the Student Success Act," Carmichael stated.
If Justice were to step down prior to the end of his term, the Senate president would serve as governor.
Weld said on MetroNews' "Talkline" that he is not calling for Justice to resign, as Blair did. But Weld said he is inclined to sign on to a no-confidence resolution.
"At this point, I'm inclined to do so because I don't have a lot of confidence in the governor's leadership style," Weld said. "He's not in Charleston enough. He doesn't have his arms around what's going on."
Weld said there's no point in calling for Justice to leave office. But he does believe the governor's attention to the chief executive's duties needs to improve.
"It really doesn't matter if Craig Blair or me or any other Senator or delegate wants the Governor to resign. He's not going to," Weld said. "But what the governor needs to do is to do better. My question is, is he?"
Justice was elected as a Democrat and changed his registration to Republican almost two years ago during a rally in Huntington for President Donald Trump. Weld contends party affiliation hasn't mattered to the governor's approach.
"He's shown no willingness to build a coalition with either party," Weld said. "When he was a Democrat, he butted heads consistently to members of the Democratic party. He switched to Republican and constantly butts heads and throws us under the bus. Is he a Republican in name only or does he want to govern with those of us who are?"
.@RyanWeld speaks with @HoppyKercheval about his views of @WVGovernor. WATCH: https://t.co/wkudfIAoe1 pic.twitter.com/OwCltzZA0D

— MetroNews (@WVMetroNews) June 11, 2019
Boso also expressed frustration.
He said the divide between Justice and Republicans in the Senate came to a head during a caucus on the second day of consideration of the omnibus education bill. The governor, who is also a high school basketball coach, emphasized a provision in the bill that would rule out extracurricular activities during work stoppages.
Boso said the focus should be on academic achievement.
"The extracurricular activities do build confidence in students, it builds leadership abilities, but the proposition that we should be allowing extracirruclar activities when the school system has been shut down is just ludicrous," Boso said.
Boso said frustration also has built over the governor's private business practices and the unpaid bills, taxes and fines that have been chronicled.
"Is the executive function of our government being run in the same way those businesses and those personal practices are being employed?" Boso asked. "You can't help but wonder."
Boso suggested a no-confidence vote might stop short of the governor's resignation, but would send a signal that the governor needs to be more cooperative, get his family's business practices under control and be more clearly present at the Capitol.
"So a vote of no confidence is that there is an indication that he needs to change," Boso said. "Whether it's resigning or whether it's improving and performing in a way that he's a frequently seen figure in the office is important."
Senator @CraigPBlair is definitely not alone on this perspective. I'll support a resolution of "#NoConfidence" as well! #BreakingPoint #AbsenteeGovernor #IntegrityMatters

— Senator Greg Boso, P.E. (@gregboso) June 10, 2019
Smith said his criticisms of the governor are longstanding and he's glad to see others be more outspoken.
"I've preached in caucus for two years that you can't trust him and he just uses the senators as ploys," Smith said in a telephone interview. "They trust him and give him another chance and he throws them under the bus again."
Smith said his conclusion became firm during the legislative session of 2018 when Justice had first said the state could only afford a 1 percent raise for teachers. In caucus, Smith said, the governor then said 2 percent was as far as the budget would allow.
But then Justice surprised legislators by agreeing to a 5 percent raise after meeting with teachers union leaders.
"He said 2 percent was all he could afford and he'd stay with us until the cows come home," Smith said. "Then he announced 5 percent. And we didn't know a thing about it."
That led Smith to conclude, "He's poison to us."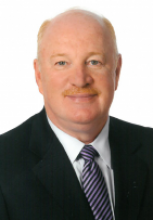 West Virginia Education Association President Dale Lee defended Justice today on MetroNews' "Talkline."
Lee said Justice is inclined to gather various groups and try to reach solutions, rather than adhering to particular ideologies.
"What the governor does is try to bring people to the table and come up with a consensus," he said.
Lee was critical of the Senate majority for being combative.
"This is the way the Senate has continued to run their business. If you disagree with them, they're going to attack you, they're going to be punitive," Lee said.
"Now because the governor is listening to the people of West Virginia about charter schools and ESAs they do what they do best and they attack him."
Dale Lee, WVEA President, joins @HoppyKercheval to discuss why he disagrees @WVGovernor should resign. WATCH: https://t.co/wkudfIRZCB pic.twitter.com/W1xgpdBXA7

— MetroNews (@WVMetroNews) June 11, 2019
Justice, during the news conference on Monday afternoon, called Blair a bully and said the Senate majority has overreached on the omnibus education bill.
"You need me to lead," Justice said. "And if Republicans are going off a cliff and I know it, then you need me to lead."