CHARLESTON, W.Va. — The House of Delegates is considering yet another version of an omnibus education bill.
"We're painting a new picture here," said House Speaker Roger Hanshaw, R-Clay. "We're putting out a brand new bill."
This version was passed out of one of four select committees on Monday as delegates resumed a special session. Besides the omnibus bill, the committees also considered a variety of individual bills.
The omnibus bill went to the floor for a Monday evening floor session, was read a first time — over objections from Democrats — and could be on pace for a passage vote by Wednesday.
The full House will return at 1 p.m. Tuesday, with amendments possible for consideration. An 8 a.m. Wednesday public hearing is also scheduled for the latest version of the omnibus bill.
Like previous versions, the bill includes a variety of proposed changes to the education system, including pay raises, charter schools, increased support personnel for schools, open enrollment, incentives to fill in-demand positions and financial support for small or struggling counties.
The omnibus bill moving through the House differs from a bill the Senate passed in a couple of key ways.
While the Senate had no limit on charter schools, the House version has a cap of 10. The House version also takes out a provision making it clear in state code that strikes against the state are illegal.
The House gallery and the chamber right outside were filled with teachers and their supporters on the first day of special session activity to consider education legislation.
Education Reform C Originating Bill Proposal (Text)

House leadership, a few weeks ago, had said delegates would break into four committees to consider individual bills. That happened Monday, but with a twist.
The Senate passed an omnibus education bill two weeks ago, and House leaders said that bill should be considered as a matter of respect for senators.
"We did want to give some consideration to the work the Senate put in. We didn't want to just disregard it," Hanshaw said on MetroNews' "Talkline."
"We wanted to see if there was a place where we could use that bill to start and get to a point where the majority of the House wanted to take action on it and end our efforts here on education this session."
.@SpeakerHanshaw speaks with @HoppyKercheval about the House's bill compared to the Senate's bill, and Committee C introducing a new bill later today. WATCH: https://t.co/wkudfIAoe1 pic.twitter.com/Hvqm5tVdZj

— MetroNews (@WVMetroNews) June 17, 2019
But the bill the House is considered isn't, technically, that one.
"We wanted to show this is a House bill," Hanshaw said. "We wanted to be very clear to the public and to the world that, listen, we are introducing a new product here; this is a brand new bill. The product of the Senate, as good as it was, has been substantially redone and we're putting a new face on this process."
The Senate omnibus bill was assigned to Select Committee C, but then the committee set that one aside and considered its own originating bill. It will now be called House Bill 206.
This puzzled some of the Democrats on the committee and frustrated teachers union leaders.
"Why is there a House version of the omnibus?" asked Delegate Amanda Estep-Burton, D-Kanawha. "I'm sorry. I was caught off guard by this omnibus bill here. I was expecting the Senate version."
The chairman of Committee C, Paul Espinosa, responded.
"It was the thinking of our education leadership team to start anew," said Espinosa, R-Jefferson.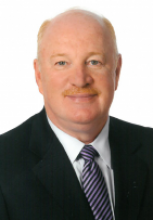 West Virginia Education Association President Dale Lee has pushed all along for individual bills. In a hallway interview after the omnibus bill passed out of committee, Lee expressed frustration.
"It is a House bill now, and it's not looking at the individual items. It's combining it all in one group," Lee said. "It's still 'We'll give you the pay raise if you take all these other things' and that's never what they (House leadership) said in the beginning."
The other three committees considered and passed a range of individual bills. But Committee C focused only on the omnibus bill, passed it and then adjourned. There had been a dozen other bills assigned to that committee.
"They had several other bills that were on the agenda that they didn't even bring up, and that's contrary to what Speaker Hanshaw said the whole time, which is that he was going to look at each of these individually."
Another committee, Committee D, passed a standalone pay raise bill.
Yet another committee, B, passed a variety of bills but took no action at all on a controversial education savings account bill.
Members of Committee C passed the omnibus bill by a vote of 14-8, along party lines.
Some discussion focused on the omnibus approach.
"I think it should have been broken down," said Delegate Linda Longstreth, D-Marion. "I thought that's why we came to Charleston, to vote on individual bills."
The aspect that got the most discussion was the cost and organizational structure of charter schools.
Longstreth acknowledges that the bill includes provisions she supports such as pay raises for teachers and student support services. But she objected to the charter schools.
"We'd better get back in the public schools and see what the issues are and start dealing with the public schools," Longstreth said.
Delegate Cindy Lavender-Bowe, D-Greenbrier, said the focus should have been on more student support services.
"I am opposed to this bill. I will vote against it here and on the floor," Lavender-Bowe said.
Delegate Terry Waxman, R-Harrison, said the bill provides significant monetary support for West Virginia schools.
Plus, Waxman said, "The freedom that is offered by this bill is valuable to all the students in West Virginia."
There were several moves to scuttle the bill — and the special session — during Monday's morning floor session.
A motion by Delegate Mike Caputo, D-Marion, to adjourn sine die was defeated.
And delegates also voted down motion by Delegate Mick Bates, D-Raleigh, to table the omnibus bill.
Majority Leader Amy Summers made a motion to table the Bates motion. Hers passed 53-44 with three delegates absent.
Bates, making a floor speech later, still said the special session has gone off the rails. He made reference to Senate President Mitch Carmichael and Gov. Jim Justice.
"Under Senator Carmichael's leadership and Governor Justice's lack of it," Bates said, "betterment has become an embarrassment."
.@BatesMick joins @HoppyKercheval to explain his opinion on the progress of the Senate's special session at the Capitol today. WATCH: https://t.co/wkudfIAoe1 pic.twitter.com/Zia21nQvSV

— MetroNews (@WVMetroNews) June 17, 2019