BECKLEY, W.Va. — The West Virginia University Board of Governors voted unanimously Friday to extend the contract of WVU President Gordon Gee by three years to June 30, 2024.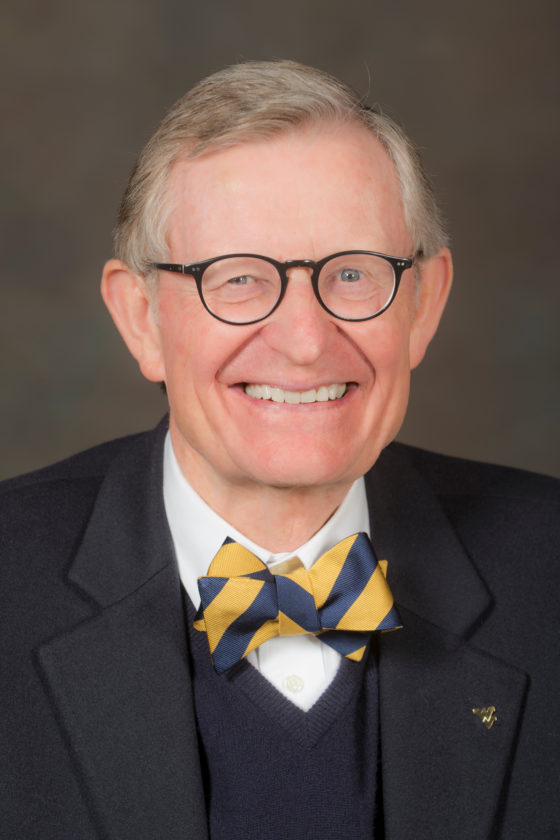 Gee, 75, whose current contract was to expire in June 2021, asked the BOG back in April to consider an extension. The board met in executive session during its meeting Friday at WVU Tech in Beckley. Members emerged from the closed-door session, entertained a motion to extend the contract and then voted unanimously to do so.
Gee's base salary will not change. He's paid $800,000 a year.
BOG Chairman Bill Wilmoth said it's going to be important to keep Gee leading the WVU with a number of transitions taking place in other key positions. The university will soon have a new provost and there are a half dozen other colleges that have interim leaders.
"Gordon is one of, if not the top, university leader in the country, and we are fortunate that he has agreed to remain at West Virginia University for an additional three years," said Wilmoth, who will negotiate the final terms of the contract with Gee. "It's a very important thing that everyone knows that there's continuity of leadership at WVU."
Wilmoth told MetroNews it became evident Gee's contract extension would be overwhelming supported, during the evaluation process.
"Virtually everyone who met with or talked with the committee was ecstatic that Gordon might be willing to stay around. So, his evaluation was a beautiful one. Any employee would love to have the evaluation that Gordon Gee got from the various people who talked with the committee," he said.
"I am grateful to the Board for this vote of confidence," Gee said Friday. "This is an important time in the history of West Virginia University. We have made great strides, but I believe there is so much more we can accomplish. I look forward to the work ahead."
Gee said it seemed unlikely he would be willing to continue as president beyond the 2024 extension.
"I've been a university president nearly 40 years, and West Virginia — this is not a job to me, this is a love affair. It's a ministry. So, it energizes me to be doing what I'm doing but, eventually, new and younger leadership needs to be in place. But I'm hopeful that I'll do a good enough job so that we have the right kind of new and young energetic leadership," he said.
Gee's first stint as president at WVU was from 1980-1985. He returned in 2014.