CHARLESTON, W.Va. — The House of Delegates approved a pair of resolutions Monday authorizing Gov. Jim Justice to be able to go back to Wall Street and sell road bonds for an additional $800 million as part of the Roads to Prosperity program approved by voters in October 2017.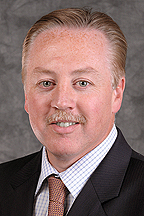 House Finance Committee Chairman Eric Householder, R-Berkeley, told delegates the Justice administration is interested in going to the bond market now because of low interest rates.
The resolutions, which now go to the Senate for consideration Tuesday, total $800 million in bonds. Householder said the governor has a lot of flexibility on when to take the bonds to market.
"Keep in mind, we're authorizing the governor. The governor could do this a week from now. The governor could do this two months from now. The governor could do this four months from now," Householder said.
The Justice administration has indicated $600 million will be issued by October with the final $200 million at the end of the current fiscal year, Householder said.
Voters approved the $1.6 billion Roads to Prosperity amendment in a statewide vote nearly two years ago. Half the original amount, $800 million, has already been sold in bonds and is financing a number of road projects around the state.