CHARLESTON, W.Va. — The West Virginia Lottery hopes to have emergency rules filed by next summer that would govern online casino gaming.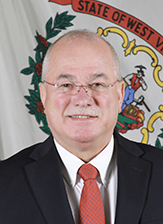 State lawmakers passed a bill earlier this year that authorizes the new form of gaming, also called iGaming.
The Lottery is already working on a draft emergency rule, according to state Lottery Director John Myers.
"We want to go and visit some states that have that product so we can make sure we are doing it in the right way as well," Myers said.
Online casino gaming sites like pikakasinotsuomi.com will be operated a lot like sports betting. The casinos will be the operators and will contract with a company to take care of the operating system. The Lottery will license and regulate the operations, Myers said.
Any new form of gambling presents challenges, according to Myers.
"Like everything else, when we were doing sports wagering we were learning new terminology and there's new ways to set things up inside the casinos," he said. "You've got differences in the way you set up table games to sports wagering to racetrack video lottery."
The legislature passed House Bill 2934 in March and it became law without the governor's signature.
There are just a handful of states that offer online gaming, Pennsylvania became the latest earlier this month.