WHEELING, W.Va. — After meeting with elected officials in Charleston, WVU President Gordon Gee said the institution and WVU Medicine is "very close" to announcing an overall solution to the jobs and healthcare troubles in the Northern Panhandle with the expected closure of Ohio Valley Medical Center (OVMC).
Gee appeared on Thursday's MetroNews 'Talkline' to discuss what WVU is working on to help with the anticipated loss of more than 1,000 jobs and crucial psychiatric and emergency room services in Wheeling.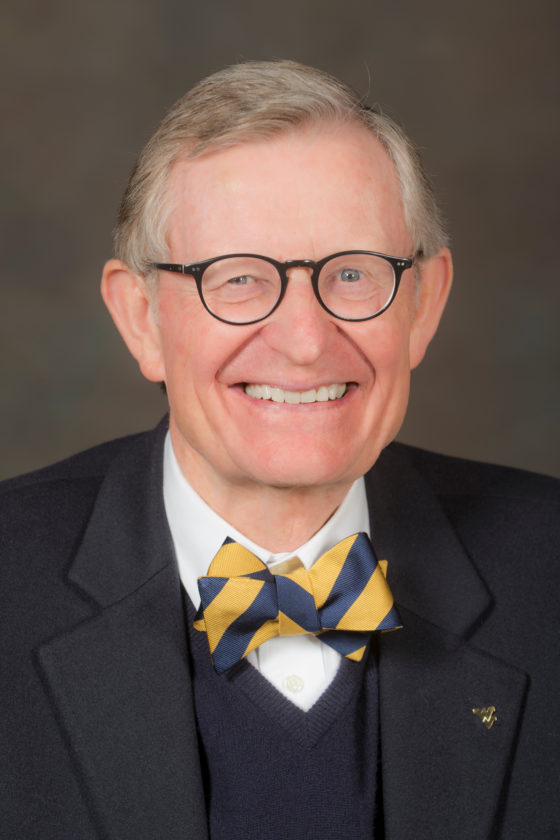 "We are going to open up smaller immediate health facilities; one in downtown Wheeling, another one outside of the community in another part of the area," Gee said.
"We are going to immediately move to expand what we are doing there. For the Northern Panhandle, the university has made a very clear commitment to healthcare provisions in that part of the state."
Gee and WVU Medicine officials met with Gov. Jim Justice, 1st District Congressman David McKinley (R-W.Va.) and other state officials in recent weeks to iron out the potential solutions to a closure that could be as early as October 7.
Alecto Healthcare Services, the owner of OVMC in Wheeling and partner Ohio Regional Hospital (EORH) in Martins Ferry, Ohio since June 2017, announced in early August they would close both facilities in 60 to 90 days. Alecto cited $37 million in losses over the past two years.
OVMC is home to adult behavioral health center Hillcrest and the Robert C. Byrd Child & Adolescent Behavioral Health Center, the only facilities of their kind in the Wheeling area.
According to the OVMC/EORH website, Hillcrest has around 1,600 patients in its outpatient programs and 30 beds at the state-of-the-art Robert C. Byrd Center. Both would close with OVMC in what local lawmakers said could result in a healthcare crisis.
"We are very concerned about making certain the people of Wheeling and the Northern Panhandle have the best healthcare and that's not an advertisement. It's just simply a concern with the programs at OVMC," Gee said.
In the Northern Panhandle, WVU Medicine runs Reynolds Memorial Hospital in Glen Dale, has management in Wheeling Hospital and is looking to purchase The Health Plan.
Wheeling Hospital Director of Marketing and PR Thea Gompers told MetroNews around 200 employees from OVMC/EORH have applied for jobs at Wheeling Hospital. Those positions include but not limited to Dietary, Nursing, Housekeeping, and Maintenance.
Gompers said those applicants are at various stages of the hiring process including interviews and processing.
Worker Adjustment and Retraining Notification filings indicated 736 workers at OVMC will lose jobs and an additional 343 jobs will be lost in Martins Ferry at EORH. Gee said many of those employees should be absorbed.