CHARLESTON, W.Va. — During the upcoming interim committee meetings of the West Virginia Legislature, members will examine the circumstances which caused recurring traffic backups at toll plazas on Interstate 77 over the summer, particularly during weekends.
Parkways Authority General Manager Greg Barr told MetroNews he received a written request to appear before a joint committee either on Sept. 23 or 24 to discuss the factors which contributed to lines of vehicles stopped on the Turnpike near the plazas, at times creating backups of up to three miles long, during the peak period of the summer travel season.
"It's not unusual. In the past, I've been asked to come down there and address different things," said Barr. "One of the areas we're looking at is accepting credit cards. That may speed things up a little for people that don't have cash because, right now, if you don't have cash, you have to sign an unpaid toll receipt, and then you can pay online."
Barr attributed most of the traffic disruption to the 2019 increase in toll fees for drivers who pay in cash, rather than through an E-ZPass transponder.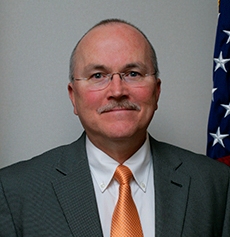 "When (passenger vehicle tolls) were $2, lots of people would hand a couple of bucks to the toll collector and drive on through. But now that they're $4 — and we have a lot people pay in cash on those weekends because it's heavy travel in the summer — we have to make change for almost every transaction because they're going to hand you a five, a ten, or a twenty. So, it takes a few more seconds. But when you've got 300 transactions an hour, a few more seconds can add on a lot more time," Barr explained.
"Most passenger cars on our road do not have E-ZPass. We have 140,000 E-ZPass accounts. Big cities have millions of E-ZPass customers. So they can leave dedicated lanes open for E-ZPass, all the time. We don't have that luxury. A lot of the truckers have E-ZPass but, on a Saturday, beach travel time, there aren't that many trucks on the road. It's all cars. On the weekends, we can't even keep an E-ZPass lane open on those peak periods from 11 a.m. to 4 p.m. on a Saturday, during the vacation period. If we did, if there's a two-mile backup now, it would back up five miles."
The Parkways Authority Board is in the preliminary stages of drafting a proposal to replace the entire computer architecture of its toll system within a time frame of approximately three years. Among the proposals under consideration is open road tolling, in which vehicles travel at highway speeds under overhead gantries that collect tolls electronically, typically through a combination of camera-based license plate recognition software and transponder detection.
Barr said he expects to have a final decision about the future of the Parkways Authority's tolling system by the end of the year.