CHARLESTON, W.Va. — Another proposal to expand and improve broadband service across West Virginia, building on existing legislation, is being drafted ahead of the start of the 2020 Regular Legislative Session
"We hope to have it introduced on Day 1," Del. Daniel Linville (R-Cabell, 16) told his fellow lawmakers on the Joint Committee on Technology about the developing bill.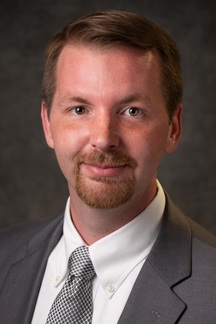 During Tuesday interim meetings at the State Capitol, he talked generally about some possible provisions that could be included like deadlines for state regulatory approvals for the running of broadband fiber and infrastructure.
Currently, municipalities are permitted established periods of time to respond to proposals for pole attachments or other steps to improve broadband service.
No response by specified dates are interpreted as approval.
"Where that is legal and we are not preempted by the federal government, it is my intention to believe that's what good for the goose is good for the gander and so we should hold ourselves to the same standard," said Linville, an information technology director.
Additionally, potential modifications to broadband loan eligibility were being considered along with possible new uses for state-owned towers and other infrastructure.
"People of this state have paid for a fair amount of infrastructure which is not currently being utilized to extend broadband and cell service coverage," Linville said.
"As it regards that, any towers the state may own, we are looking at opening those up — where appropriate — for private companies to extend cell service, cell coverage and broadband."
In addition to his work in the Legislature, Linville sits on the West Virginia Broadband Enhancement Council. He said council input would be incorporated into any proposed legislation along with feedback from lawmakers.
The next round of interims was scheduled for Nov. 18 and Nov. 19.
At that time, Linville indicated a full draft bill could be available for review.
Any proposals, he said, would be companion pieces to broadband legislation from 2017, 2018 and this year.
In March, Governor Jim Justice signed into law Senate Bill 3 which established the West Virginia Small Wireless Facilities Deployment Act with other provisions designed to make it easier and more affordable to deploy broadband infrastructure in underserved areas.
"West Virginia leaders are working aggressively to open up broadband opportunities across our state," state House Speaker Roger Hanshaw (R-Clay, 33) said at that time.
The 2020 Regular Legislative Session begins on Jan. 8, 2020.