CHARLESTON, W.Va. — The West Virginia Lottery will have automated machines appear in Walmart Supercenter locations on Monday for the first time in the lottery's history.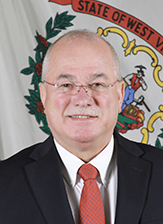 The automated machines, which will be at stores in South Charleston, Quincy and Logan, will sell tickets for 20 games; a second rollout is scheduled for early February.
State Lottery Director John Myers said it has taken five years to get the machines in stores.
"We did have the fuel centers in some of the locations, and we do have some of those running," he said. "Over the next year, we should be able to bring up most of the locations inside the state of West Virginia."
The machines will be smaller than other player-operated machines. Myers said this is because of Walmart's regulations.
"You won't have our great, big machines standing three feet above the checkout line there," he added.
Myers said the lottery wants to sell tickets where people are.
"If you go into a Walmart, you know how many people are in there, particularly in a holiday season or something like that," he noted.
Instant game sales increased 17% last fiscal year, according to the Lottery.