CHARLESTON, W.Va. — The president of a West Virginia teachers union is defending educators who use days off that they've earned.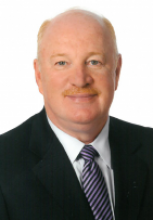 "Teachers get sick too," West Virginia Education Association President Dale Lee said during a Monday appearance on MetroNews "Talkline."
Lee said those teachers have responsibilities at home like other residents.
"Many of them have aging parents they are caring for. They (WV teachers) are 70 percent female so when they have a baby they are going to have to miss," Lee said.
Numbers released last week by the state Department of Education, which didn't include maternity leave, showed 53 percent of teachers missed more than 10 days of work last year while 11 percent missed more than 20 days. It's the latter number that Lee said he wants to get a closer look at.
"We're not talking about the teacher that has to miss because they have the flu. We're really honing in on that 11 percent and that's where I have to get more information. I have to see if those are consecutive days or illnesses. There are reasons for that," Lee said.
Lee said like in any other workplace there are some who abuse the system.
"You deal with those individuals on an individual basis," Lee said. "You don't paint the whole system as bad or abusing it because maybe a few are."
Teachers get 15 days a year. State lawmakers approved an incentive earlier this year that will pay teachers $500 at the end of the school year if they only absent a handful of days. Lee said Monday that's probably not enough to move the needle on the numbers. Lee wants lawmakers to return to a pre-2015 plan that allowed teachers to exchange their banked days for benefits like extra service time.
"If they were hired after 2015 they can't save their days and use them for anything," he said.
Lee said the numbers also have to do with what teachers are paid. He said teachers would likely take more days off until they are paid what "they deserve where we can attract people into the profession."
Lee said the millions of dollars spent on substitute teachers each year also has to do with teacher vacancies not filled because of low pay.
State lawmakers have approved separate five percent pay raises for teachers each of the last two years.