CHARLESTON, W.Va. — The PEIA Finance Board approved a plan for the coming fiscal year without increased costs or benefit cuts for the 220,000 workers who are insured, prompting a thank you from the leader of one of West Virginia's teachers unions.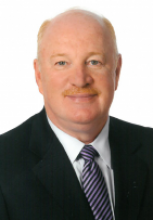 But Dale Lee, president of the West Virginia Education Association, also urged the Public Employees Insurance Agency to continue to focus on financial stability into the future.
"I'm looking down the road. I'm looking for the future," Lee said during the public remarks section of a Thursday afternoon meeting.
Concern over rising out-of-pocket costs for state employees was a major factor in a statewide teachers strike almost two years ago.
That prompted the establishment of a PEIA Task Force that toured the state, listening to state employees' concerns about the cost of insurance.
There weren't many results from the task force, but one was the establishment of the Rainy Day Fund, which is designed as a savings account that would not trigger an increase in the employee side of an 80-20 contribution.
The governor and the Legislature approved $100 million for that Rainy Day Fund. PEIA officials have said they may dip into the fund for up to $34 million for the coming fiscal year but are still evaluating.
"We are performing a little better than planned this year so far, and I'm hoping we can finish everything positive and our budget this year will offset that need for the $34 million," said Ted Cheatham, director of the Public Employees Insurance Agency.
Lee suggested now is not the time for attention to drift.
"I'm going to ask you to join the task force, that we look at long term stability for PEIA," he said. "It's time."
The Public Employees Insurance Agency voted to finalize plans for next year after a series of public events around West Virginia.
Some of these have stirred conflict in the past, but the one this year in Charleston ended after just half an hour because so few people participated.
Besides avoiding additional costs for insured West Virginians, PEIA actually proposes a couple of additional benefits for next year including two free chiropractic visits for back pain plus acupuncture for headaches.
Cheatham spoke about the coming year's plan today on MetroNews' "Talkline."
He said the insurance plan for state employees has acted cautiously over the years, and that is paying off now. He said the agency would dip into some of its reserves to keep plans stable this year.
"We're going to spend down those excess funds we've built over the years because we've had favorable performance, and additionally we may need in 2021 to tap into that PEIA Rainy Day Fund that was established by the Legislature and the governor."
Ted Cheatham, Executive Director of @peiawv, talks with @HoppyKercheval about how PEIA has been able to not increase costs for members. WATCH: https://t.co/wkudfIAoe1 pic.twitter.com/Ah2RrDN4a5

— MetroNews (@WVMetroNews) December 5, 2019