CHARLESTON, W.Va. — Don't expect Virginia counties to jump all over any invitation to hook up with West Virginia.
"I can't speak for the rest of the people in the world. Bob Wells, on the board of supervisors representing one district representing Frederick county, his answer is "You're wasting your time.' I don't see Virginia, any portion of Virginia, joining West Virginia for any reason whatsoever."
That assessment was from, yes, Robert Wells, vice chairman of the Board of Supervisors for Frederick County, Va.
Wells spoke with MetroNews earlier this week in reaction to a West Virginia legislative resolution inviting Frederick County to accept a longstanding invitation to switch states.
While that resolution passed the West Virginia Senate, a different resolution in the House of Delegates would invite any dissatisfied Virginia county to come on over. Neither resolution has passed the full Legislature, and it's not clear if they would.
Supervisor Wells says his focus is on the county budget right now. He suggests West Virginia find similar legislative purpose.
"My God, get something else to do," he said on the telephone. "West Virginia, come on guys."
The resolution, sponsored by Senate Judiciary Chairman Charles Trump, is a bit of unresolved business. It has its roots in West Virginia's statehood during the Civil War.
Frederick was one of three Virginia counties that was invited to join West Virginia in 1862 by the reformed government of Virginia, then headquartered in Wheeling, W.Va., after Virginia seceded from the Union.
Berkeley and Jefferson counties voted to join West Virginia, while Frederick County right where it was.  A U.S. Supreme Court decision in 1870 that affirmed West Virginia as a state suggested the invitation to Frederick County to join West Virginia remained valid.
The resolution proposes, "That at such time as the citizens of Frederick County may desire for Frederick County to become part of the State of West Virginia, the citizens of the Mountain State will welcome them with open arms and rejoice in the addition of Frederick County to the State of West Virginia."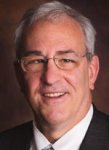 Trump says his resolution was a friendly reminder of the history. The Senate passed it earlier this week, and it has gone to West Virginia's House of Delegates for further consideration.
He acknowledges he's stirred conversation in Virginia.
"The reaction's been positive," said Trump, R-Morgan. "People who've read the resolution have, I think, appreciated that it was very conciliatory in tone and flattering toward Frederick County. So I think they're getting the sentiment that I had at least hoped to express."
A news article focusing on the resolution that was posted on the "What's happening in Winchester and Frederick County, Virginia" Facebook page drew 658 comments by midday Friday.
"There apparently is a little level — some level of interest," Trump said.
.@CharlesTrumpWV joins @HoppyKercheval at the Capitol to talk about Frederick County, Virginia. WATCH: https://t.co/wkudfIRZCB pic.twitter.com/8BxMSQKCpL

— MetroNews (@WVMetroNews) January 14, 2020
Another member of the Frederick Board of Supervisors, Shawn Graber, said some calls and emails have flowed to his office. But the notion hasn't exactly caught fire, he said.
"This receiving one or two a day — it doesn't rank up there above anything more than a simple rezoning of a piece of property," Graber said.
Most who reach out favor the idea and want to know his position, Graber said. But he said it's not his decision to make.
"If the voters at large desire to see happen, I would encourage the voters of the county to make a resolution and vote upon it," Graber said.
In West Virginia, the House Government Organization Committee voted in favor of the resolution earlier this week. The resolution was referred to the House Rules Committee, a group of legislative leaders who shape what happens during full House floor sessions. So far, the Rules Committee has not done anything with the resolution.
In the House Government Organization Committee, there was an exchange of opposing views of the resolution.
Delegate Michael Angelucci, D-Marion, spoke up and said the resolution is a waste of time.
"We have so many issues in this state we're trying to take care of,' Angelucci said.
"The fact that the first full week of session we are discussing a resolution to bring in citizens from another state, my constituents think it's a joke and it's embarrassing. Let's get back to worrying about West Virginians."
A reply came from Delegate Danny Hamrick, R-Harrison.
"I also represent West Virginians and my constituents — I honestly can't think of a better time to extend some of the rights that our citizens enjoy," Hamrick said.
After the Government Organization Committee passed out the resolution about Frederick, it took up another, bigger, broader one sponsored by committee Chairman Gary Howell, R-Mineral.
This resolution, which has 38 sponsors out of the 100-member House, was "Admitting certain counties and independent cities of the Commonwealth of Virginia to the State of West Virginia as constituent counties."
It invites any Virginia county with widespread feeling of neglect by the capital in Richmond to take a vote and switch states.
It alludes to political trends in Virginia. For example, as Virginia's Legislature has considered a variety of gun control bills, most of Virginia's counties have voted in favor of becoming "Second Amendment sanctuaries." Gun-rights activists plan an enormous rally Monday at the Capitol in Richmond.
The resolution in West Virginia's House of Delegates suggests Virginia counties consider a change:
Whereas, The Boards of Supervisors of many Virginia counties and the Councils of many Virginia cities have recognized this dangerous departure from the doctrine of the Founders on the part of the government at Richmond; and
Whereas, These Boards of Supervisors and Councils have passed resolutions refusing to countenance what they affirm are unwarranted and unconstitutional measures by that government to infringe the firearm rights of Virginians; and
Whereas, The actions of the government at Richmond undertaken since the recent general election have, regrettably, resulted in unproductive contention and escalating a lamentable state of civic tension
That resolution also passed the House Government Organization Committee and was referenced to the Legislature's Rules Committee, where nothing has happened so far.
Wells, the vice chairman of the Frederick Board of Supervisors, concluded his conversation with West Virginia MetroNews with a counteroffer.
"I'll tell you what. You all left us in the lurch," he said. "Come on back."