CHARLESTON, W.Va. — House of Delegates Minority Leader Tim Miley says there's no way to know the economic impact the legalization of marijuana for recreational use would have on West Virginia unless it's studied.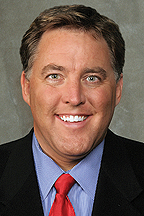 Miley and members of the House Democratic Caucus sent a letter this week to state Commerce Secretary Ed Gaunch seeking the study. Miley said during an appearance on MetroNews "Talkline" Tuesday without the study the impact is only a guessing game.
"We don't know so why wouldn't we want to know that number and that data to drive our decision-making," Miley said. "Number 2, clearly, other states are getting on board with that."
.@TimMileyWV joins @HoppyKercheval at the Capitol to discuss a marijuana study and legalization in West Virginia. WATCH: https://t.co/wkudfIRZCB pic.twitter.com/VAVdacWq4P

— MetroNews (@WVMetroNews) January 21, 2020
Eleven states have legalized the recreational use of marijuana in recent years along with the District of Columbia.
"We really don't hear of anything negative happening those states, at least from a national level," Miley said.
Miley said his own thoughts about the legalization have evolved in recent years. He said he believes it's happened around the country.
"It's not much different than alcohol and the health effects it can cause or smoking cigarettes," Miley said.
He doesn't know if Gaunch will do the study or not but he hopes so. Miley said the state is in danger of missing an opportunity, not so much for the tax money, but a chance to be proactive and become more inviting to those who currently don't live in West Virginia.
"We seem to be adverse to passing those kinds of policies that might actually attract young people that would keep them here or bring them here and I think we're going down a bad path by ignoring it," Miley said.