CHARLESTON, W.Va. — The House of Delegates Finance Committee on Wednesday quickly approved legislation establishing bills of rights for foster care children and parents in addition to increasing the per diem rate for kinship families.
House Bill 4092, which is expected to go before the full House this week, includes provisions allowing both parents and children to receive assistance from the state as needed.
The House Health and Human Resources Committee and the House Judiciary Committee approved the measure last month.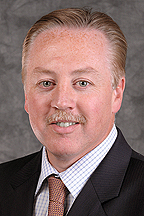 "There's a lot of good things in this bill, and we're excited to pass it. " House Finance Chair Eric Householder, R-Berkeley said. "For the past two years, we've been proactive. There's been a crisis and we're well aware of it. We're doing everything we can at record speed to help solve it."
Under the bill, children and foster parents would be allowed to contact an ombudsman about violations of their rights. Parents would be eligible for training by the child-placing agency or the state Bureau of Children and Families.
The legislation also changes the daily per diem rates for kinship families, increasing from $55 to $75, in which 60% will go to child-placing agencies. Kindship families will also receive at least $900 a month for each child.
The state Department of Health and Human Services estimates the measure's fiscal impact will be $30.3 million with $16.9 million coming from the state.
With more than 7,000 West Virginia children in the foster care system, Householder said he hopes the measure helps in recruiting more adults to become parents.
"We're hoping that there are more foster families that are available to foster these kids," he said.
Householder added he is confident the House will pass the measure given the approval from three committees consisting of 75 delegates. He said he has been talking to Sen. Patricia Rucker, R-Jefferson, about the bill's chances in the Senate.
"We'll see," he said.