CHARLESTON, W.Va. — Gov. Jim Justice said he didn't make a racial slur when he called members of the Beckley Woodrow Wilson girls basketball team "a bunch of thugs."
Justice released a statement Wednesday afternoon after his initial comments that came right after the heated game between Justice's Greenbrier East girls team and Woodrow.
"My definition of a thug is clear – it means violence, bullying, and disorderly conduct. And we, as West Virginians, should have zero tolerance for this kind of behavior. Anyone that would accuse me of making a racial slur is totally absurd," Justice, the Spartans head coach, said Wednesday.
The controversy began when Woodrow assistant coach Gene Nabors got into an altercation behind his team's bench. Head coach Brian Nabors later took his team off the floor. Justice's team was leading by six points at the time. The game was in the fourth quarter. The referees suspended the contest.
Justice said again Wednesday his team did nothing wrong.
"I'm extremely proud that my coaches, my team, and myself were not involved in this incident in any way, shape, form, or fashion and I'm truly saddened that the Woodrow kids had to be subjected to this behavior," Justice said.
.@WVEADaleLee joins @HoppyKercheval LIVE from the Capitol to discuss his perspective on the altercation that broke out between both Greenbrier East-Woodrow Wilson girl's basketball teams. Lee coached at Princeton H.S. for 20-years. WATCH: https://t.co/wkudfIRZCB pic.twitter.com/weTWPgmiU9

— MetroNews (@WVMetroNews) February 12, 2020
He also said Wednesday Gene Nabors was cited by state police for obstruction of an officer in connection with the incident.
Justice told the Register-Herald Tuesday night it's not the first time there have been problems between the two teams.
"I hate to say it any other way, but honest to God's truth is the same thing happened over at Woodrow two different times out of the Woodrow players," Justice told the newspaper. "They're a bunch of thugs. The whole team left the bench, the coach is in a fight, they walked off the floor, they called the game."
West Virginia Secondary Schools Activities Commission Executive Director Bernie Dolan said both the schools and the SSAC will review the incident.
"We going to make sure we take our time and get as much information as we can to make sure we make the proper decision," Dolan said during a Wednesday appearance on MetroNews "Talkline." "There are playing rules that apply as well as our code of conduct and other things."
Dolan said Justice's comments would be reviewed as part of the organization's code of conduct.
"There is a part that says 'refuse to disparage an opponent or an official and others associated to athletic activities.' We will discuss that (Justice's comments) to see if raises to that level," Dolan said.
Bernie Dolan, @WVSSAC Executive Director, talks with @HoppyKercheval about the altercation that broke out at the Greenbrier East-Woodrow Wilson girl's basketball game last night. WATCH: https://t.co/wkudfIRZCB pic.twitter.com/cmlyleMlnk

— MetroNews (@WVMetroNews) February 12, 2020

Dolan said the reviews of everything that happened Tuesday night would be internal and any actions taken would not be announced through a news release.
"I am certain that the WVSSAC will deal with this in a professional and appropriate manner," Justice said.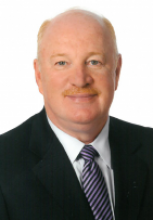 West Virginia Education Association President Dale Lee, a former coach, said knowing Justice like he does, he does not believe the "thugs" comment was racial or done with malicious intent.
"I don't believe the governor had any malice, I don't believe that for a moment," Lee said. "I think he's a coach in the heat of the moment who in hindsight would say things differently if he had the opportunity."
Lee said Justice shouldn't have said what he did and he'll have to live with the consequences.
Kanawha County Commissioner, Democratic gubernatorial candidate Ben Salango said what Justice said was "appalling and indefensible."
"The purpose of team sports is to help children develop self-esteem, leadership skills, teamwork, and respect. What does it say to the children when the opposing coach, who happens to be the Governor of WV, calls them thugs?"
Justice's comments also brought a fiery reaction on the floor of the House of Delegates during Wednesday's floor session.
Delegate Shawn Fluharty, D-Ohio, said his comments were racist and an embarrassment.
"It's clear that Jim Justice is an embarrassment on and off the court," Fluharty said. "Did he apologize? Of course not, he didn't apologize. He doubled down on his statement that these children are thugs. As if what he says doesn't matter because it's only how it matters to Jim."
Delegate Pat McGeehan, R-Hancock, said he doesn't believe Justice is a racist, but said he spends too much time coaching basketball.
"The governor certainly probably dedicate more time here in the statehouse especially when we're in session," he said.
Delegate Jeff Pack, R-Raleigh, said Justice needs to say he's sorry for the comments.
"I hope the governor apologizes publicly. I hope the governor apologizes privately to those he has offended and I hope in the bottom of my heart that they find it in their hearts to forgive as we have been forgiven," Pack said.