CHARLESTON, W.Va. — Closing could come as early as April 1 for a massive merger deal involving the No. 3 and No. 4 wireless carriers in the United States, Sprint and T-Mobile.
Earlier this week, a U.S. District Court judge in New York cleared the way for the merger's final steps.
Already, approval for it has come from the Federal Communications Commission and the U.S. Department of Justice's Antitrust Division.
As part of the FCC agreement, T-Mobile and Sprint pledged to provide high-speed 5G wireless access to 97 percent of the country within three years of closing, including 85 percent of rural areas like many in West Virginia.
Plans also include a new type of home internet service, what is described as a home-based, fixed and unlimited wireless 5G option in areas where broadband service does not exist today.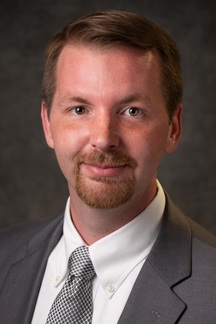 "They've committed to this with a $5 billion penalty to the FCC if they fail to perform," said Delegate Daniel Linville (R-Cabell, 16), vice chair of the House Technology and Infrastructure Committee and a member of the state Broadband Enhancement Council.
"Either way, West Virginia will end up being a winner because we'll get the increased coverage and, if not, the FCC will be able to help us out in further expanding broadband and cell coverage in the state."
The Sprint and T-Mobile merger was first announced nearly two years ago.
Under former President Barack Obama, regulators previously rejected a merger proposal due to concerns about possible effects of consolidation on consumer costs.
States, with California and New York taking the lead, had most recently challenged the merger.
In West Virginia, "Currently, the two major carriers that we have here are only AT&T and Verizon," Linville said.
"Where in some other markets there were concerns about losing a competitor, the way that I look at this and the way I think West Virginia should look at this, is that we would be gaining a true third competitor."
He sees the merger as "one piece of puzzle" for overall connectivity in the Mountain State.
Three years ago, the Legislature passed a law establishing broadband enhancement and expansion policies and built on that the following year with the West Virginia Small Wireless Facilities Deployment Act.
Pending this year is HB 4015, streamlining permitting processes and allowing the state to contract with private carriers to use state-owned properties and buildings to locate and deploy broadband wireless infrastructure.
As of Thursday morning, the bill was pending in the House Judiciary Committee.
House passage could come as early as next week, according to Linville.
"There's no silver bullet for expanding broadband and cell coverage in the state, so we're trying silver buckshot. We're doing everything that we can in every different way that we can to get people connected in the state of West Virginia," he said.
"I think that West Virginia is moving forward and more people will be connected this year than were last year and it's only going to get better."