CHARLESTON, W.Va. — Delegate Sean Hornbuckle, one of few black members of West Virginia's House, took a full day to consider his remarks on a very sensitive issue.
"We need to start thinking about what we're saying," he said.
Hornbuckle was thinking about Gov. Jim Justice's use of the word "thugs" this week to describe a high school girls basketball team. Justice, who is also a coach, made his remarks after a heated game that included a scuffle between the opposing coach and a fan.
"They're a bunch of thugs," Justice said in a post-game interview. "The whole team left the bench, the coach is in a fight, they walked off the floor, they called the game.
Justice's use of the word, which can have racial connotations, drew criticism right away.
Hornbuckle, D-Cabell, stood at the end of Thursday's House floor session, and spoke for almost 15 minutes about the "thugs" remarks and how they were perceived.
Hornbuckle remarks https://t.co/NhHbsDI0xc

— Brad McElhinny (@BradMcElhinny) February 13, 2020
Hornbuckle said he likes Justice and does not know him to be racist.
"I like Jim," Hornbuckle said. "I would never say that he is racist. But he needs to think before he speaks, be educated."
Certain words, Hornbuckle said, tend to be used for particular groups.
"I find it very odd that we use very selective language for certain folks, very certain language for certain folks," he said.
The trouble is, he said, "we're not talking, we're not communicating, we're not listening."
Hornbuckle, a 34-year-old financial services adviser from Huntington, has served in the Legislature since 2015. He is one of just a few African-Americans in the Legislature, including Delegate Caleb Hanna, R-Nicholas; Delegate Sammi Brown, D-Jefferson; and Delegate Danielle Walker, D-Monongalia.
In an interview after Thursday's long floor session, Hornbuckle said he had thought long and hard about his remarks. On his lapel, he had a button commemorating Carter G. Woodson, the "Father of Black History" who grew up in Huntington.
"I think sometimes we do rush to judgment on things and we speak before we think," Hornbuckle said. "This is another one of those teachable moments, unfortunately. But I wanted to make sure people thought about the implications of what was said.
"But also, I don't think it's always wise to rush to the word 'racist.' A lot of times I think it might not warrant that. The other thing is, if somebody feels a certain way, if they're getting called that, they're going to shut down. They're not going to open up for dialogue. So the underlying issue of whatever it is won't be taken care of."
Justice issued a written statement on Wednesday, a day after he made the initial remarks. The statement did not include an apology or recognition of any insensitivity.
The statement did say the definition of "thugs" does not include racist connotations.
"My definition of a thug is clear – it means violence, bullying, and disorderly conduct, Justice stated. "And we, as West Virginians, should have zero tolerance for this kind of behavior. Anyone that would accuse me of making a racial slur is totally absurd."
The president of the Raleigh County NAACP has asked Justice to call a meeting, involving the teams, questioning the language choice for any adult to apply to a youth sports team.
"Everything means something. Something has been said, and you've labeled a school," Barbara Charles told Beckley's Register-Herald newspaper.
"I would tell the governor, regardless of how he intended it, you must be the catalyst. You must be the adult in the room."
The governor's comments — including his written statement — drew more response from state leaders.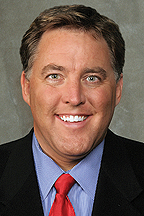 House Speaker Tim Miley, D-Harrison, said the written response didn't help.
"The governor had an opportunity to bring water or gasoline to a fire," Miley said in a speech on the House of Delegates floor.
"We need the governor to show true leadership. And true leadership means projecting humility. Maybe you don't know why what you said caused harm or offense to others. But it's time you stand up, apologize for offending others, express what your intentions were if you haven't already, make sure it doesn't happen again and make sure you bring water to the situation, not gasoline."
Miley said the situation arose from a petty dispute over a basketball game.
"I say it's petty because when you have the governor of our state calling high school athletes 'thugs,' that's unacceptable behavior," Miley said.
"Whatever connotation you intend the word thugs to take, let's start with the base principle that these are high school females playing athletics in our school system. To call them thugs is unprofessional; it's immature."
Miley "thug" remarks https://t.co/eyuzV5hHQ9

— Brad McElhinny (@BradMcElhinny) February 13, 2020
Kanawha County Commissioner Ben Salango, who is running in the Democratic primary for governor, earlier this week called Justice's remarks unacceptable.
"There is no excuse for calling our children thugs," Salango said.
Republican candidate Woody Thrasher discussed the comments on "Talk of the Town" on WAJR radio on Thursday morning.
"The governor, I think, apologize," Thrasher said. "When you mess up you need to apologize. I think that's the right thing for him to do, not to justify his action."