CHARLESTON, W.Va. — Tech whiz Brad Smith, a West Virginia native who is executive board chairman of Intuit and the chairman of Nordstrom, offered a pep talk today to West Virginia legislators who want to diversify the state economy.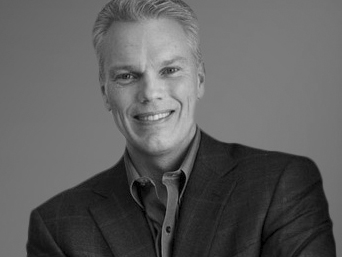 Smith was in Huntington today and beamed onto a state Capitol committee room wall via video conferencing.
"At a headline: The major trend is startups," Smith said, summarizing his overarching message.
The technology caucus in the House of Delegates has been meeting regularly during this legislative session, drawing wisdom from people like Smith and John Chambers, another West Virginia native who rose to the top of Cisco. Smith and Chambers sometimes team up in support of West Virginia.
Republicans and Democrats alike gathered on Wednesday morning to hear Smith tout greater workforce training and broadband internet expansion. Unfortunately for the tech caucus, the video conferencing feed sometimes buffered.
One of the founders of the tech caucus, Delegate Moore Capito, R-Kanawha, asked "What are you noticing in the way of trends that we in West Virginia might note to be able to position ourselves legislatively and culturally to encourage investment and growth?"
Entrepreneurism is the top concept to embrace, Smith responded.
That's because more and more of those graduating from high school and college want to work for themselves. "They want to start their own company, they want to be in a startup," Smith said.
Delegate Shawn Fluharty, D-Ohio, the other founder of the tech caucus, asked Smith about advances neighboring Pittsburgh has made in transforming itself from old steel to new tech.
"Do you have any particular examples of the role that government can play to maybe make that work?" Fluharty asked.
Smith said that kind of transformation comes down to infrastructure and talent.
"On the infrastructure side we have got to solve our broadband connectivity challenge," he said. "We need to have connectivity in every corner of the state."
On talent, he described the four Ds: developer acumen, design acumen, discovery-driven thinking and data analytics.
He said work is ongoing with West Virginia University and Marshall University to develop related skills. And, he said, community and technical colleges have important roles.
"What Pittsburgh leaned into is, 'Let's think about the jobs of the future and let's get our educations systems — K through 12, community colleges and universities — producing those skills.'
"And then the second is, let's make sure we are looking at the opportunities that we have to create a friendly environment for startups to happen."
Smith also appeared today on MetroNews' "Talkline."
.@IntuitBrad speaks with @HoppyKercheval about being back in West Virginia, and what he wanted to get across when he met with lawmakers and others earlier. WATCH: https://t.co/wkudfIRZCB pic.twitter.com/5kWuwuOZkA

— MetroNews (@WVMetroNews) February 19, 2020