CHARLESTON, W.Va. — A monthly report from the state Senate Finance Committee says general revenue is up about $1.6 million over estimates for February.
That represents continued relief from the outlook earlier in the year, when state officials were discussing the potential necessity of $100 million mid-year budget cuts along with accompanying cuts for the coming fiscal year.
The Governor's Office cast the monthly revenue figures as the third consecutive month that total collections exceeded projections.
""This is great, great news for our state, and we are very encouraged. It surely looks like now that our decision to refrain from making budget cuts was the right move," Gov. Jim Justice stated.
The monthly surplus was because of stronger than expected collections for the consumer sales tax, corporation net income and insurance premium tax.
Legislative leaders characterized the number calculated by Senate Finance as a sign of relative financial stability.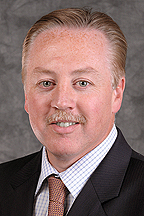 "Everything seems to be on target right now," said House Finance Chairman Eric Householder, R-Berkeley.
He acknowledged there were earlier discussions of a mid-year cut — now on hold.
"The Governor's Office would like to wait until at least April until we make that decision," Householder said. "But they believe in April everything should be fine."
April is well into the fiscal year, which starts each July.
Delegate Mick Bates, D-Raleigh, the top-ranking Democrat on the House Finance Committee, described being up $1.7 million as a rounding error in the scope of the total $299,449,559 collected in February.
"I think we're treading water at this point," Bates said.
West Virginia's general revenue collections, overall, remain about $18.7 million below estimates.
This past July, the first month of the fiscal year, was particularly rough with  the state collecting $32.9 million less in taxes than it thought it would.
Since then, the state has been playing catch up.
For February, one of the rough spots was personal income tax collections. Those were $7,874,215 below estimates for the month.
For the fiscal year, personal income tax collections are $43 million below estimates.
Another lagging area is severance tax collections. That was $7.4 million below estimate for the month. For the fiscal year, severance tax collections are running below estimates by $46 million.
"It's not what I would call a rocketship ride," Bates said.