CHARLESTON, W.Va. — At some point Gov. Jim Justice is going to make a decision about whether the hundreds of school buildings across West Virginia will open again this school year or remain closed until next fall because of the coronavirus.
On several occasions last week, despite urgings from leading lawmakers and others to close the buildings for the duration of the term, Justice said he doesn't have to make the decision yet—and for now his current closure order stands. It goes through April 30.
Justice has an advocate in state School Superintendent Clayton Burch who says it's a good thing to give students hope that some normalcy may return to their lives in these days of stay-at-home orders.
Burch said that hope is being appreciated by students, teachers and staff including a high school senior in his own family.
"I didn't think my son was listening to these briefings," Burch said Friday during Gov. Jim Justice's coronavirus briefing at the state capitol. "But he is. And to be able to walk into your home and him say, 'Dad, I really thank you that you're still thinking about us. That you're still thinking that there's still going to be time and hope for me and my friends to walk across that stage (at commencement),'" Burch said.
State Senate President Mitch Carmichael said the hope is nothing more than a false hope.
"To somehow suggest that we should hold out the possibility of cramming kids back in a school shortly after the surge period in West Virginia is beyond comprehension," Carmichael said. "Really? Do we really want to do that for a few weeks to chance a second wave and reoccurring of this virus? It makes no sense to me."
.@SenCarmichael joins @HoppyKercheval to discuss the call to close schools for the remainder of the year. WATCH: https://t.co/jmMe7bOYY9 pic.twitter.com/KowRz2Mgqi

— MetroNews (@WVMetroNews) April 3, 2020
West Virginia Education Association President Dale Lee said the state has to be "very cautious" about reopening the schools but he said it's important to continue to engage the students and having them doing activities like many teachers are doing now through remote learning efforts.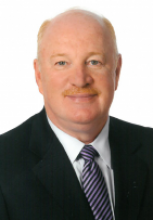 Lee said, depending on the spread of the virus, a decision to close schools for the rest of the year may have to come but not yet.
"I don't think that point is right now. I think we need to continue to keep them engaged and active in some things," Lee said.
Dale Lee, President of @WVEAnews, talks with @HoppyKercheval about the proposal by legislative leaders to keep schools closed. WATCH: https://t.co/jmMe7bOYY9 pic.twitter.com/ccs6bvPU9j

— MetroNews (@WVMetroNews) April 3, 2020
Emily Sable teaches 4th grade at Holz Elementary in Kanawha County. She took part in a car parade with other teachers Friday as students stood outside their homes and waved. Sable said she would like to be able to have school again if possible.
"I doubt that we will go back the way things are going but I would think as a whole teachers would want to go back if it was possible and if it was safe,  just as a way to close up the year with kids," Sable said.
Sable said she doesn't assume if they do go back for one or two weeks there would be a lot of learning taking place.
"It would be more bonding and being happy to be back together," she said.
Lee said a return for a few weeks could fill a sense of closure for some including graduating seniors but admits things remain uncertain.
"It's a crap-shoot. I'm not sure what we are going to do but for now I want to keep students engaged," Lee said.
But Carmichael said the uncertainty isn't a good thing. He said announcing the end of the school year sooner than later would actually help families that are already dealing with a lot of uncertainty.
"There's no way that a parent is going to send their children back into a school system under these circumstances," Carmichael said. "We just need to say that and say it out loud and then begin the process of finding new and innovative ways to provide learning and instruction in a distance setting."