Governor Jim Justice announced that students will not return to school buildings this year.
But he said students should continue to learn off-site.
"I have promised you over and over and over that I would not put you in a position that would be harmful," Justice said. "The last thing on the planet I would do is put our kids in harm's way."
Justice had stopped school attendance until at least next week but had held out hope that students could return, if only to close out the year.
"We need to continue our distance learning. We need to continue feeding our students. And absolutely we need to graduate," Justice said.
Just a couple of hours after Justice made his announcement, the Secondary Schools Activities Commission announced that spring sports are canceled.
Also officially canceled were the girls and boys basketball tournaments that were postponed back when concerns about the spread of coronavirus reached heightened levels.
MORE: High school basketball postseasons, spring sport seasons canceled
The White House guidance on easing social distancing guidelines, issued last week, has the reopening of schools in Phase Two. West Virginia is still assessing conditions for Phase One.
To school children, Justice said, "Please continue to try to keep up with your studies. Run through the finish line."
Some West Virginia teachers were already telling students that learning — and their relationships — would not end.
To my students: school is more than a building. We may not be together in the same physical space this school year, but I am always just a tweet, message, or email away. We will survive. #teacherlife #distancelearning2020 https://t.co/k2ohzriC9g

— Ms. Tanzey (@mstanzeyteaches) April 21, 2020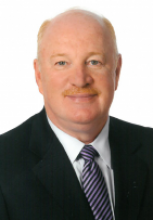 Dale Lee, president of the West Virginia Education Association, said Justice made the right decision.
"You had to look out for the safety and health of the educators and students," Lee said on the telephone this afternoon.
"We're not at the point where we can still get into crowds. There's no way you can social distance in a school building as much as you try."
Justice urged school districts to allow some sort of modified graduation ceremony this summer.
"I hate like crazy that we're not going to be able to return to schools this year," he said.
He said next fall will be different.
"We'll definitely be back in school next year and hopefully we'll be past all this and it will be a memory in our rear view mirror."
Superintendent Clayton Burch spoke in support of the governor's decision during a news briefing today.
"These decisions were not taken lightly. We have a system that's ready to support our children," Burch said.
He agreed with Justice that alternative learning methods will continue.
"We're going to continue remote learning for the remainder of the school year," Burch said.
Senate Education Chairwoman Patricia Rucker, R-Jefferson, said the governor had little choice under the circumstances caused by the coronavirus pandemic.
"Parents and students have already dealt with the disruption caused by the suspension of classes. I think it would be counterproductive to ask them to go through another major dislocation, which is what a return to the classroom would entail," Rucker stated.
"It's better to finish out the year as we are and then regroup in the coming new school year. Hopefully we will be able to get back to normal soon."