MORGANTOWN, W.Va. — West Virginia University is considering temporary furloughs for some workers as it faces a possible $30 million loss because of the ongoing pandemic.
WVU Vice President Rob Alsop explained the possibilities during a webinar with the campus community Thursday morning.
Alsop said two scenarios are under consideration for WVU's main campus along with campuses in Keyser and Beckley. He said one furlough period would go from May 23 through June 28. Under a second scenario, a furlough period would also start May 23 but go through July 26.
Alsop said WVU would like to move sooner than later to cut costs because of an uncertain fall semester. He said it would give employees who are furloughed the opportunity to take part in the enhanced federal unemployment program which provides an additional $600 in benefits to those laid off through July 31.
We may not know what lies ahead, but I assure you, we will be ready. In these moments of uncertainty, our Mountaineer values provide clarity. https://t.co/hkFiDIbO5O

— E. Gordon Gee (@gordongee) April 23, 2020
Alsop said they don't want to impact essential services or academics with the furloughs but because campuses are closed the university does have some options.
He said those eligible for furloughs would be temporary workers, some full-time classified employees, non-classified workers and academic professionals who are not teaching a course. He said those ineligible would include faculty, staff scheduled to teach a course, student employees and federal work and graduate students.
Alsop said the temporary layoffs would be a last resort.
"We face an uncertain fall and if enrollment drops we're going to need to take some employment actions," Alsop said. "There are no guarantees that this federally enhanced unemployment will be there in the fall. If we do this program now we can save several million dollars. It allows the university to minimize our losses and the impact to our employees."
Alsop emphasized no final decisions have been made. He said if they decide to furlough workers, the workers to be furloughed would be notified on May 8.
WVU President Gordon Gee announced Thursday afternoon that he was taking a 10 percent pay cut. Alsop said other senior leaders, including himself, had decided to take a cut. Some of the money would be forwarded to WVU fundraising efforts.
Gee said WVU did receive $20 million from the CARES Act but will mostly go to students in the form of grants and reimbursements for students and their families for the semester ending early.
One of the big keys to WVU's financial future is how many students decide to return to campus in the fall. The university using its recruiters to build a freshmen class. There are also ongoing efforts to return students, Alsop said.
"If we make sure together that we have a safe, trusting environment for as many kids to come back in the fall, we are hopeful we can stem those losses in the fall but we don't know that and we have to be prepared for a significant loss," Alsop said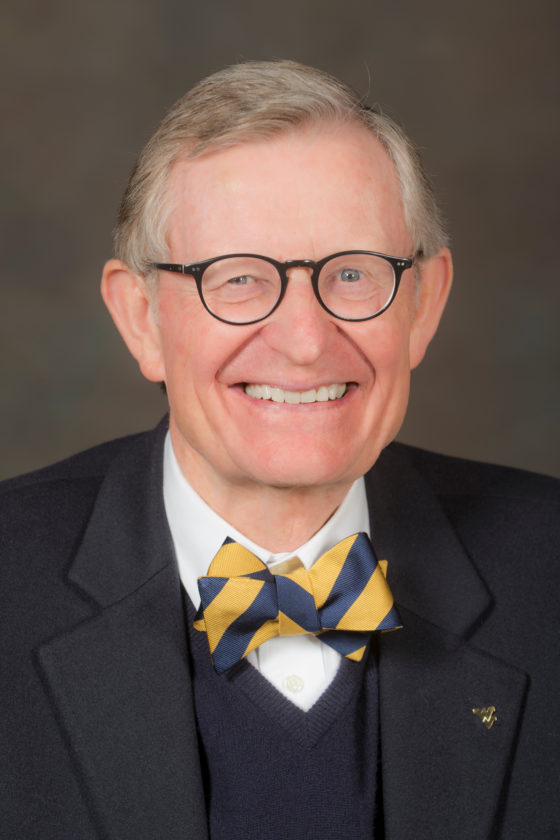 Gee, in a letter to the campus released Thursday afternoon, said three possible instruction scenarios are under consideration.
–on-campus instruction with social distancing measures in place;
— delayed arrival on campus with partial online instruction;
–online instruction for the fall semester.
WVU began closing its campus in late March and for now will remain closed through the end of June. Alsop said the university would follow the lead of Gov. Jim Justice and state Coronavirus Czar WVU Health Sciences Vice President Dr. Clay Marsh on when to bring the campus "back to life."
Alsop said WVU has already been able to save significant dollars through cutting travel and supplies and the pausing of capital projects.